Boys football fixture this week VS Walton Primary (Thursday 22nd February)
Sporting fixtures and results
Please check the calendar below for the upcoming fixtures.
Results and reports
Rugby tournament
Great Bentley Primary School had a tournament on the 7th of February. 8 pupils went to the Clacton Rugby Club and played other schools. Every match we had 7 players on the pitch and we needed three of each (boys and girls) on at any time. We came 4th overall out of the 7 teams playing. It was fun and enjoyable, but towards the end - when it started raining - it did get harder to play, as it was cold as well.
By Niky F
Indoor athletics
THE COLNE SPORTS COMPETITION
The Colne, a high school in Brightlingsea, held an athletics competition. Some of the year 5's and year 6's went to this event. We tried our best but we came 4th (last). Here's what some of the people liked about it:
Watching their friends compete;
Having different activities to do;
Having fun!
This took place on Tuesday the 16th January, along with French day. This was an extremely fun day and was enjoyed thoroughly by all who attended.
Written by Elizabeth and Courtney.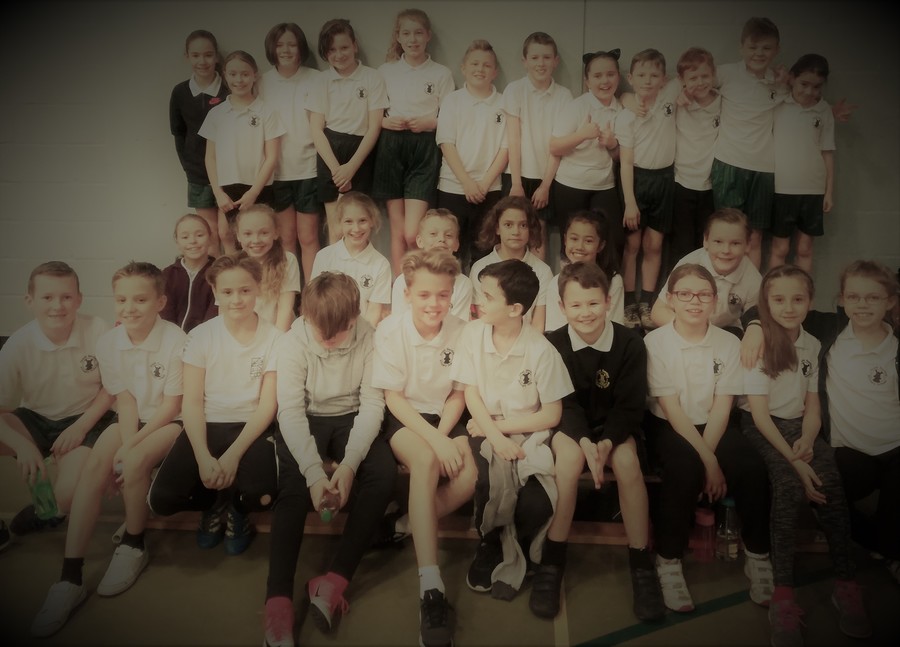 Netball rally
After round one:
| | | | | | | | |
| --- | --- | --- | --- | --- | --- | --- | --- |
| Pos. | Name | Played | Win | Draw | Loss | GD | Tot Points |
| 1 | Walton | 4 | 4 | 0 | 0 | +26 | 12 |
| 2 | Cann Hall | 4 | 3 | 1 | 0 | +13 | 11 |
| 3 | Hamford | 4 | 3 | 0 | 1 | +8 | 10 |
| 4 | Rolph | 4 | 2 | 2 | 0 | +8 | 10 |
| 5 | Frinton | 4 | 2 | 0 | 2 | +3 | 8 |
| 6 | Holland Haven | 4 | 2 | 0 | 2 | +1 | 8 |
| 7 | Gt. Bentley | 4 | 1 | 1 | 2 | -9 | 7 |
| 8 | St. Andrews | 4 | 1 | 0 | 3 | -18 | 7 |
| 9 | Whitehall | 4 | 0 | 0 | 4 | -15 | 4 |
| 10 | Alton Park | 4 | 0 | 0 | 4 | -17 | 4 |
| 11 | St. Clares | 0 | 0 | 0 | 0 | 0 | 0 |
| 12 | Engaines | 0 | 0 | 0 | 0 | 0 | 0 |