Welcome to Reception
Our topic this term is -
Let's Grow
On this page you will find lots of information about all the fun things we get up to and the learning that takes place.
Please find below an overview of our learning for the term and how you can support your child at home.
This week we have been celebrating Chinese New Year (19.02.18)
We got to eat Chinese food, make Chinese lanterns and write our names in Chinese. Take a look at the pictures below to see all the fun we have been having while learning about a different culture!
Our new role play area - a garden centre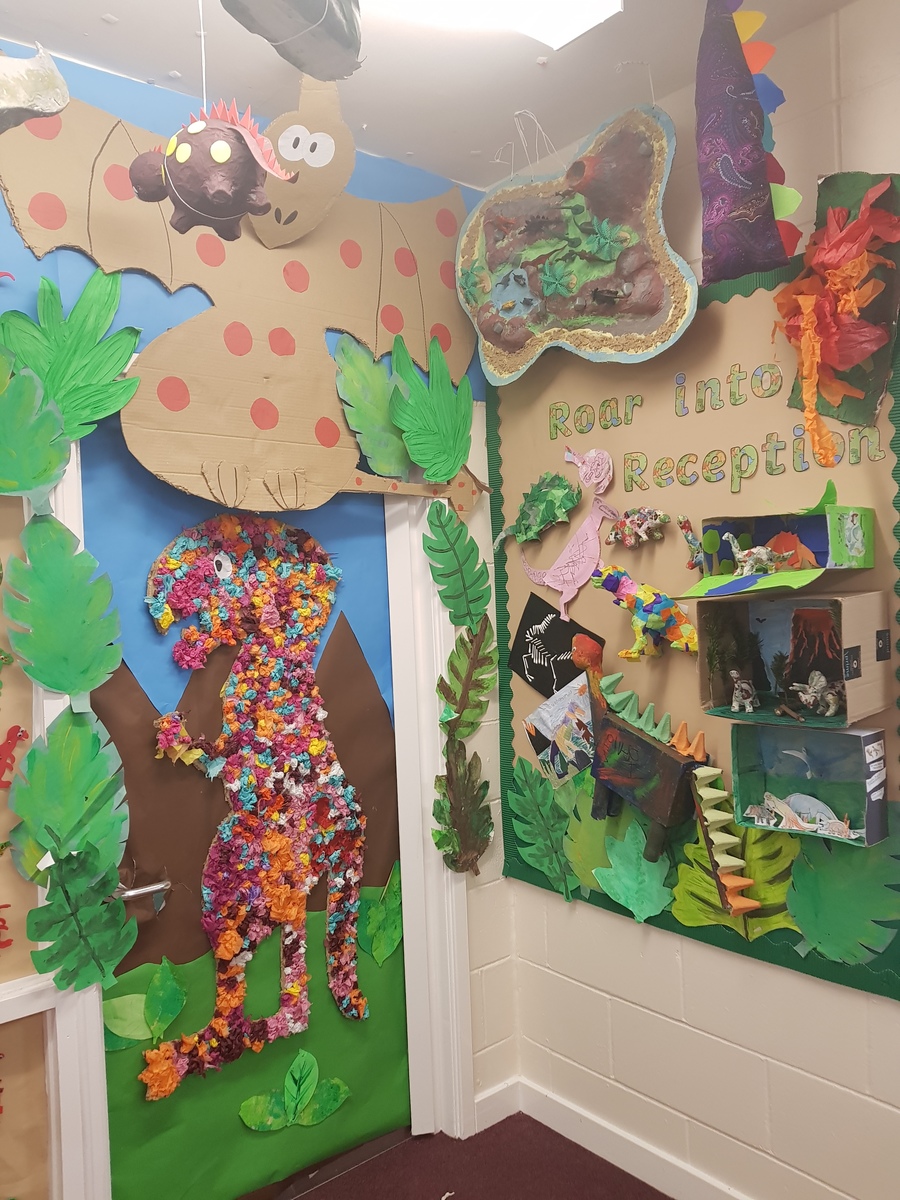 On Thursday 11th January we got to meet Graham the Dinosaur man. He brought lots of dinosaurs with him for us to learn about. He also brought dinosaur fossils, including dinosaur poo! It was a fantastic morning and Graham could not believe how much we already knew. He said we listened incredibly well.
**Did you know**
A Brachiosaurus would have been as long as the school hall and taller than the school hall ceiling!
We got to hold a REAL dinosaur baby egg. We learnt how it became fossilised and even saw x-ray pictures of the bones inside the egg. We were really careful and held the egg with two hands. See us holding the egg below.
Look at our fabulous Harry and the Bucketful writing! We have worked hard to write captions and sentences. We are learning to use capital letters, full stops and finger spaces. If you do any writing with your child at home please bring it in to show us!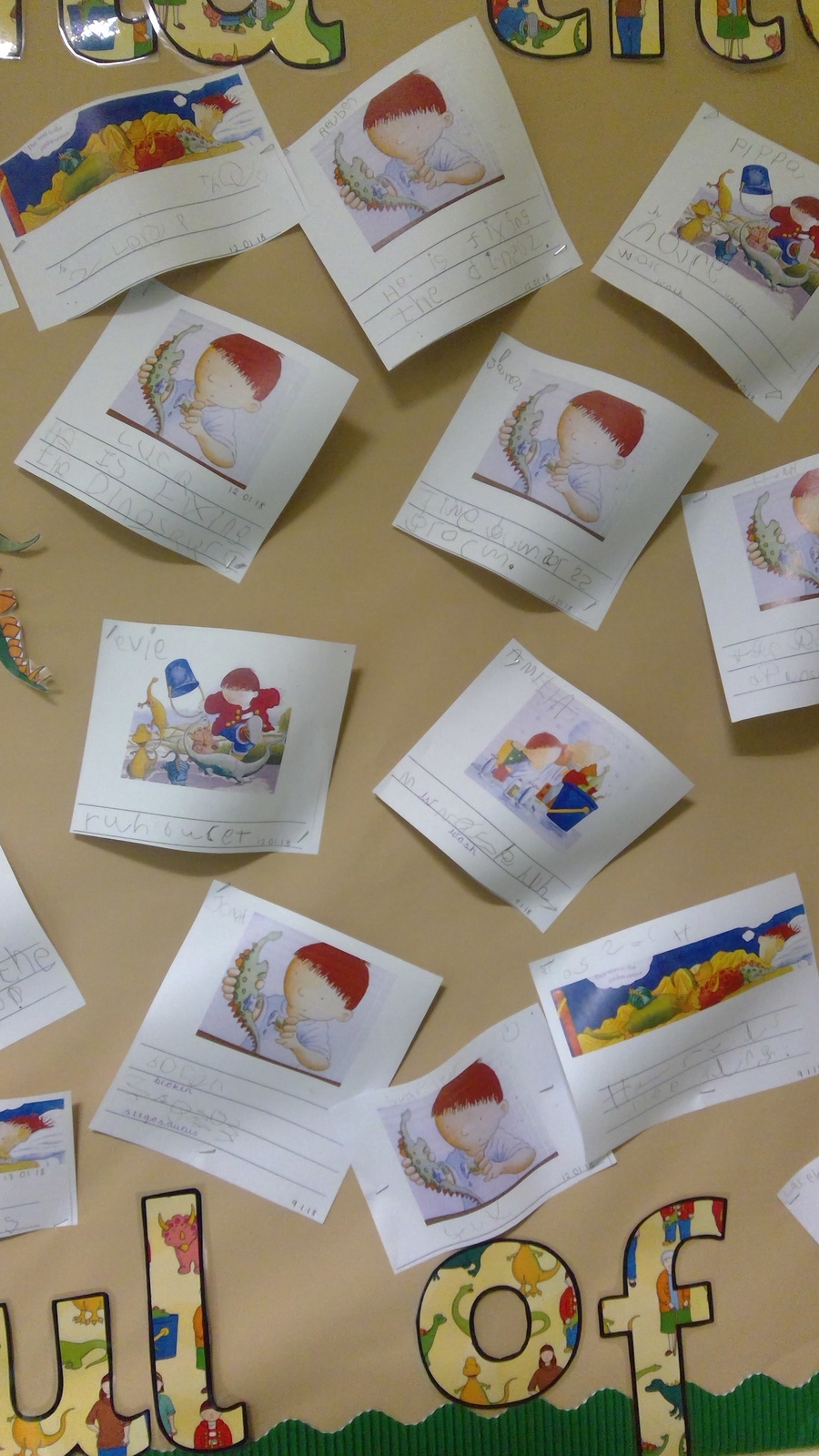 Our new role play area - Dinosaur museum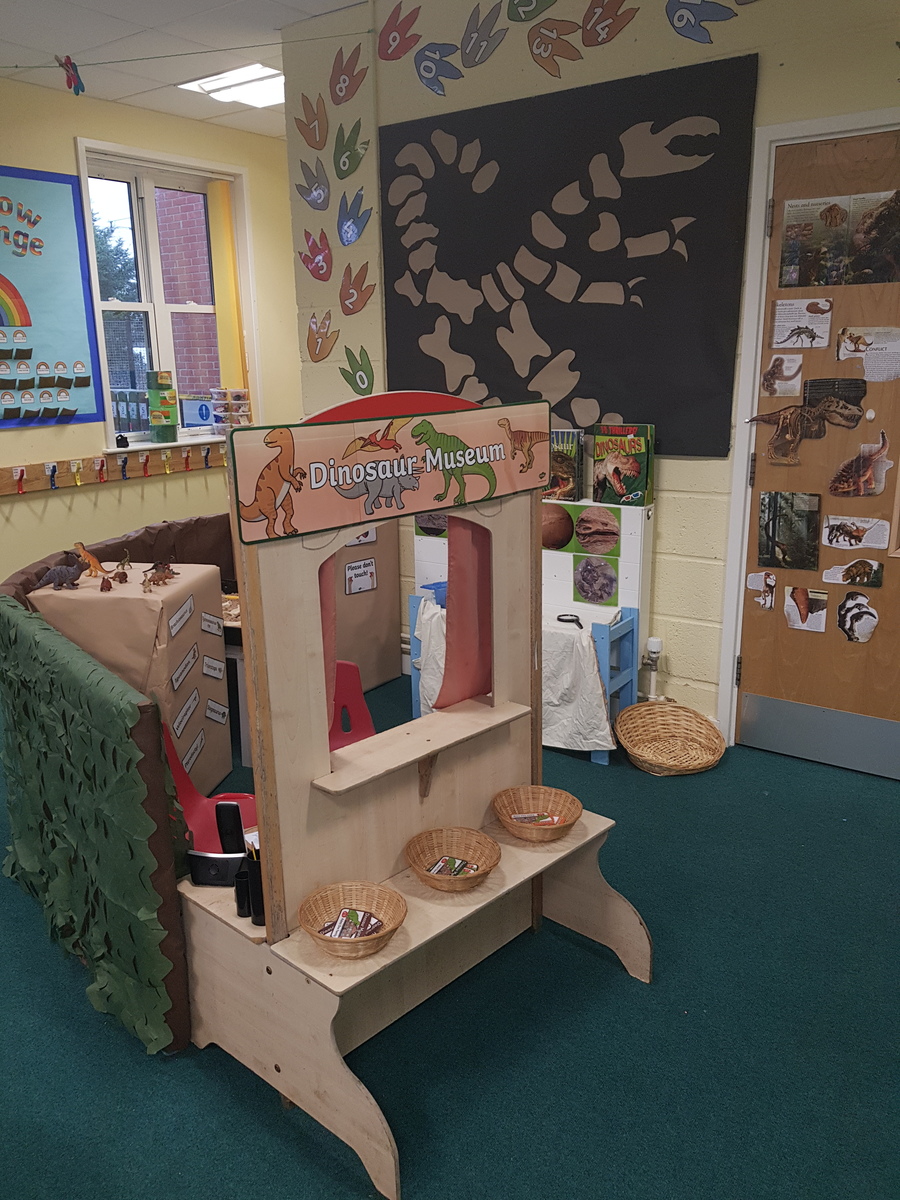 Our writing wall
Welcome to our writing wall. The children will have the opportunity every term to show off what they can do in their writing. In the autumn term some children drew pictures, some wrote their name and others just made marks. We hope the children will take pride in their writing and see the progress they are making every term. As we move through the terms, the aim is that the children will move from mark marking to forming recognisable letters and then forming words and sentences. Keep your eyes peeled for our next writing wall!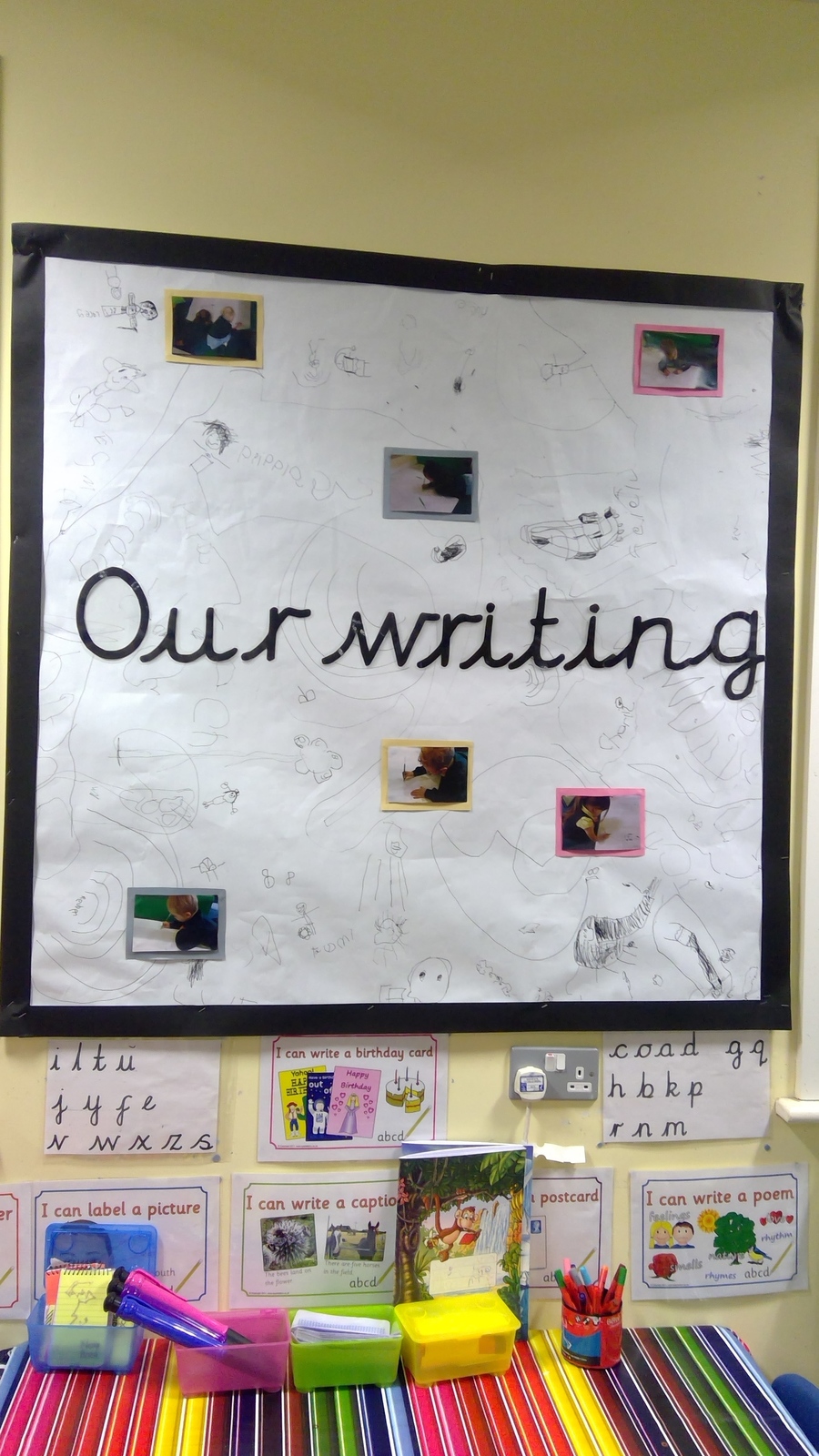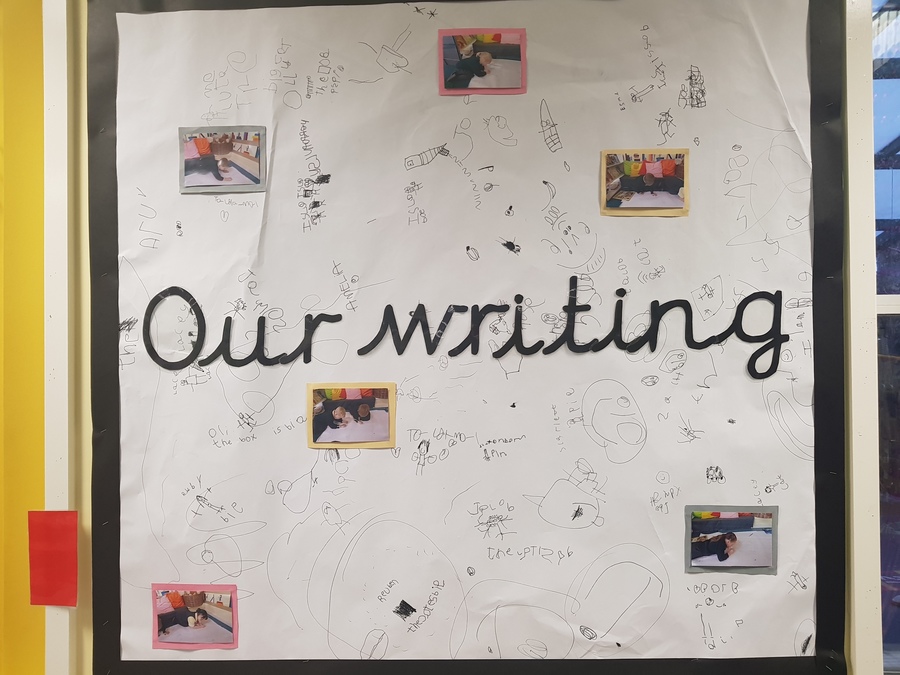 Term: Spring
Look how much progress we have made in our writing from Autumn to Spring! We are nearly all writing our name, some children have written cvc words and even some simple sentences! Super work Reception :)
To start the year off we had the topic of "All About Me". We learnt our new class routines, rules and expectations. Our work focused on the themes of ourselves, our family and our friends. It is a great opening topic for the year as the children have a sense of ownership and knowledge of these areas and so feel confident to access the learning.
Reception have been exploring their senses. The children explored their sense of touch by creating salt dough hands. They then decorated them using paint, sequins and lots of glitter! How fantastic do they look!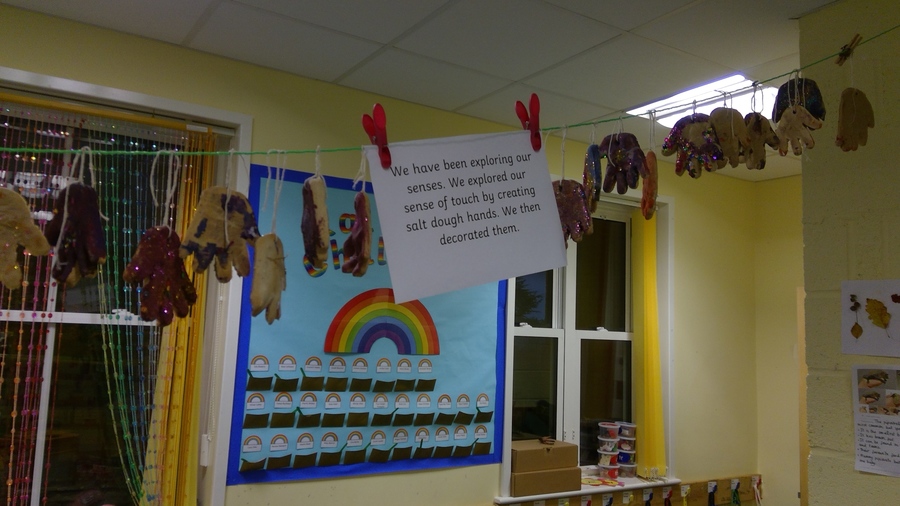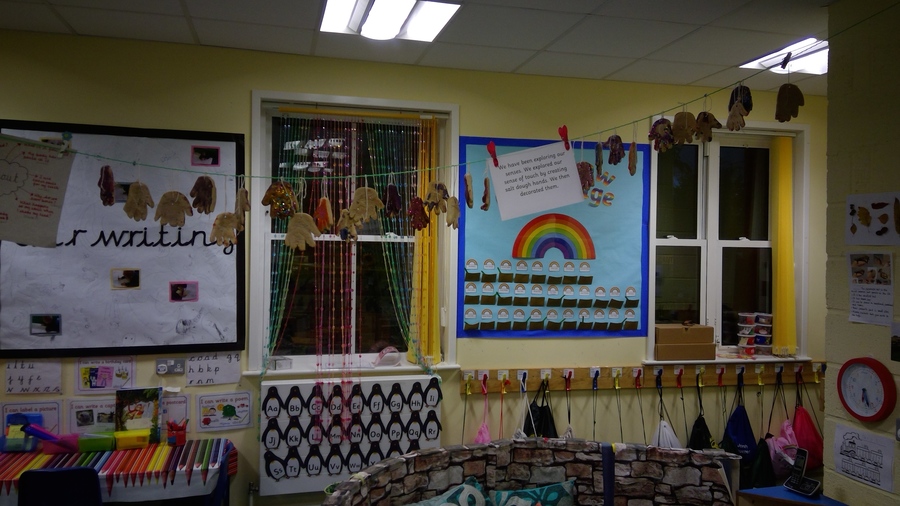 Look at our fantastic Spring pictures that we completed for our half term homework challenge! (19.02.18)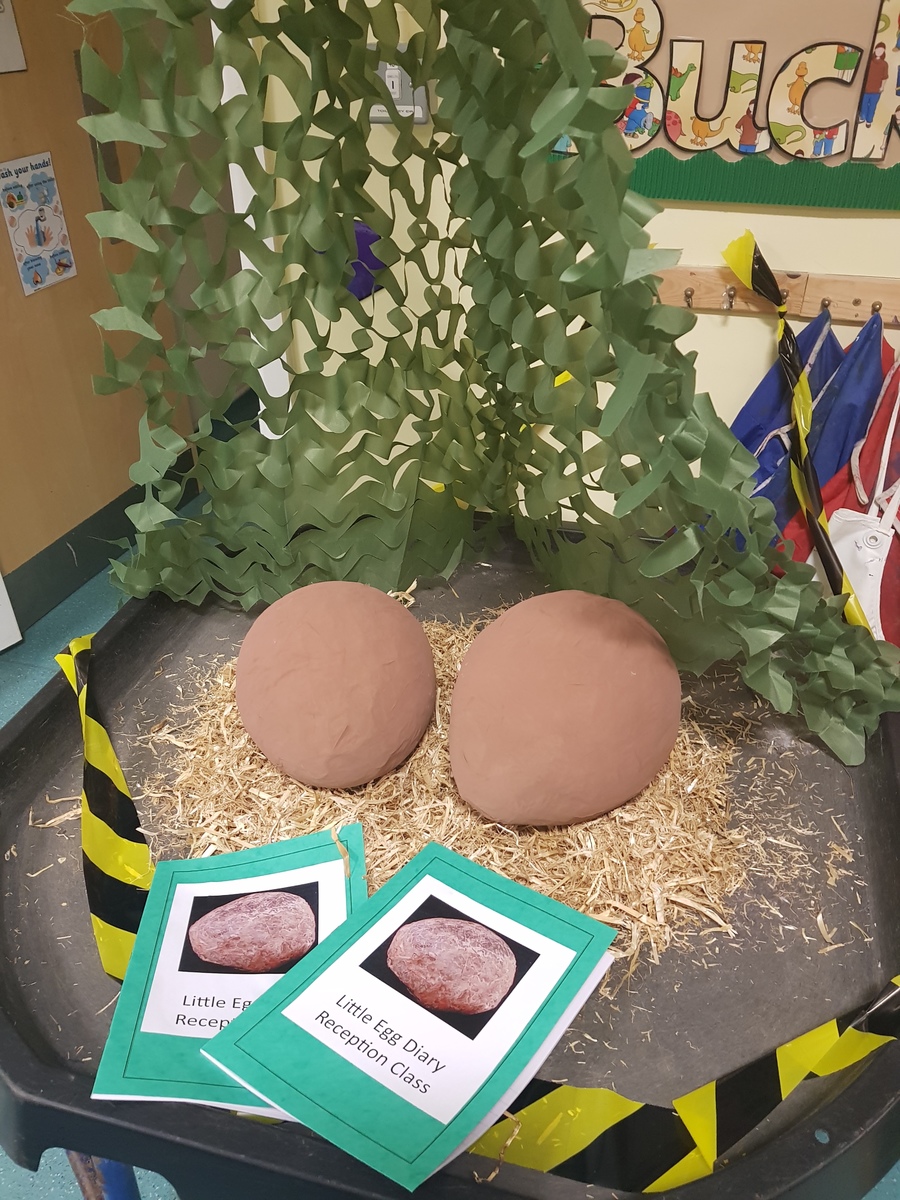 Look what has arrived in our classroom over the weekend...(5.01.18) DINOSAUR EGGS!!!
Comments (0)
There are currently no comments.
Video links to support your child's learning.