Welcome to Reception
Our topic this term is - All About Me
On this page you will find lots of information about all the fun things we get up to and the learning that takes place.
To start the year off we have the topic of "All About Me". We will be learning our new class routines, rules and expectations. Our work will focus on the themes of ourselves, our family and our friends. It is a great opening topic for the year as the children have a sense of ownership and knowledge of these areas and so feel confident to access the learning.
Please find below an overview of our learning for the term.
Reception have been exploring their senses. The children explored their sense of touch by creating salt dough hands. They then decorated them using paint, sequins and lots of glitter! How fantastic do they look!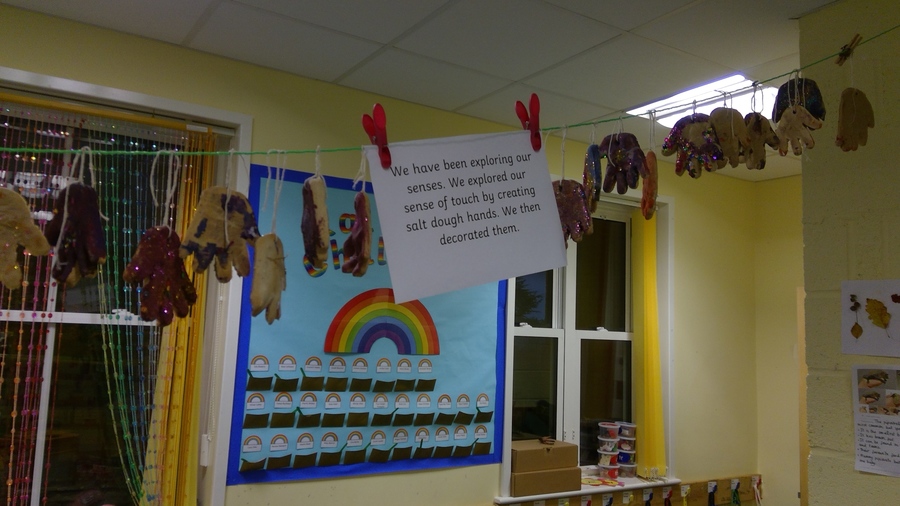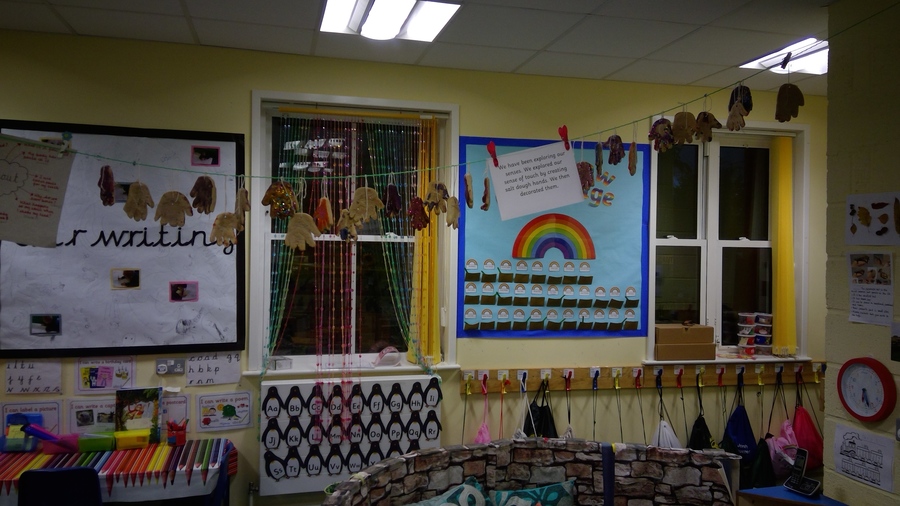 Our writing wall
Welcome to our writing wall. The children will have the opportunity every term to show off what they can do in their writing. This term (Autumn), some children drew pictures, some wrote their name and others just made marks. We hope the children will take pride in their writing and see the progress they are making every term. As we move through the terms, the aim is that the children will move from mark marking to forming recognisable letters and then forming words and sentences. Keep your eyes peeled for our next writing wall!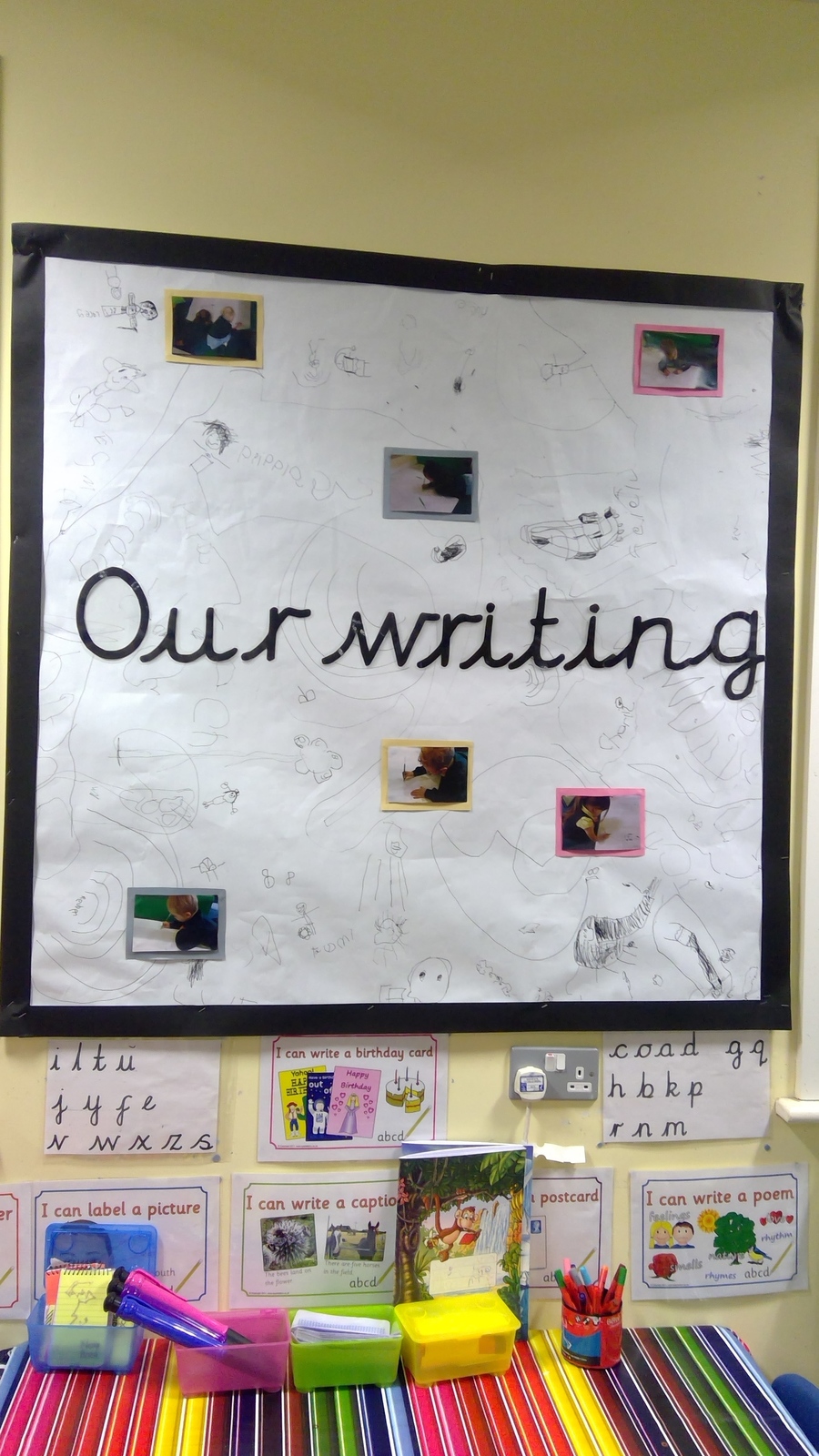 We designed a toy and then used different construction materials to make it!
Photos of our creations to follow. Please check back soon!