Welcome to Reception
Our topic this term is -
Dinosaurs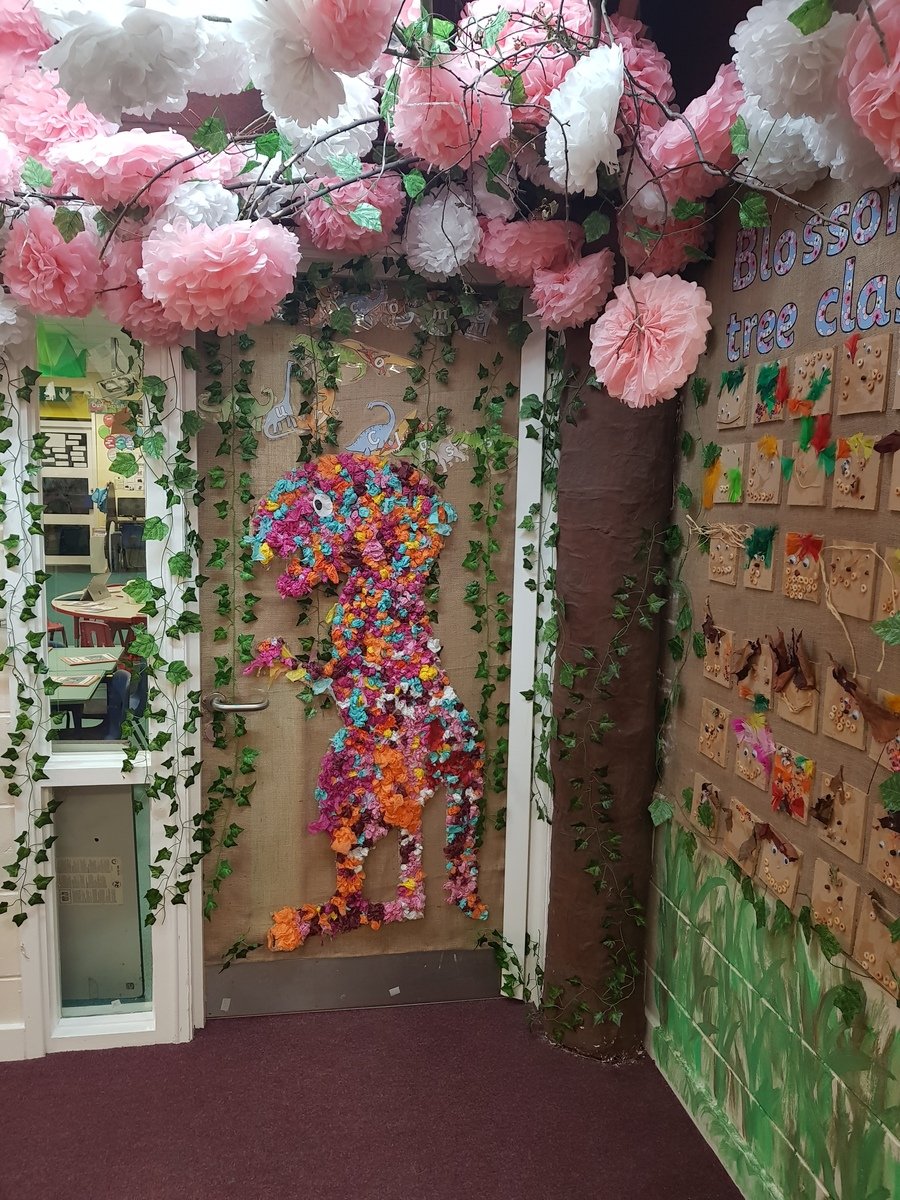 Our new role play - a Dinosaur Museum
On this page you will find lots of information about all the fun things we get up to and the learning that takes place.
Please find below an overview of our learning for the term and how you can support your child at home.
3.1.19
Over the Christmas holidays we created different art work linked to our new topic - Dinosaurs! Look at all the fabulous creations we have made. Miss Ide and the Reception Team were very impressed.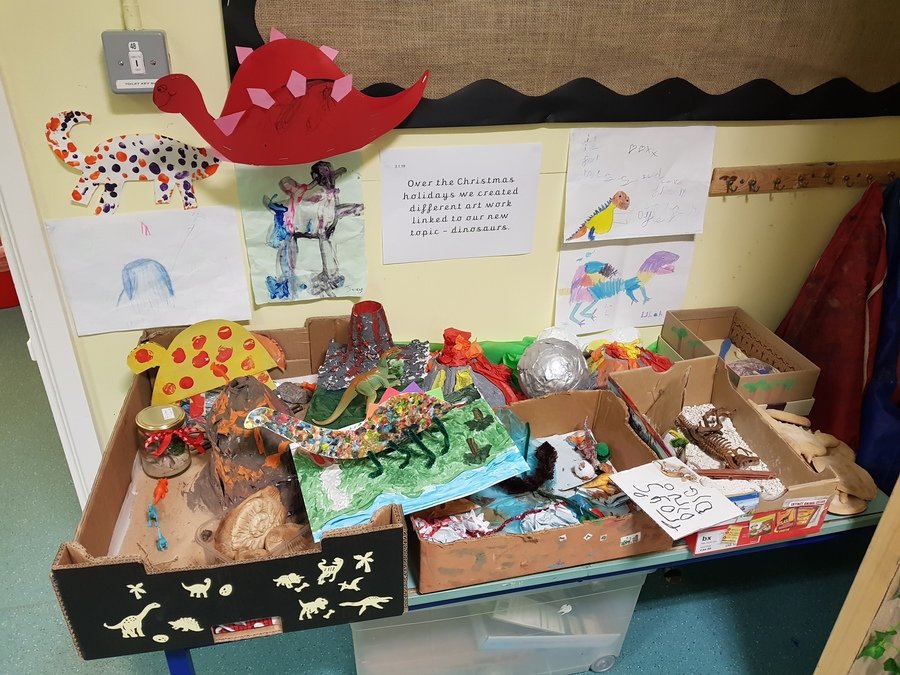 8.1.19
Our Dinosaur Visit with Graham
Today we were very lucky to be visited by Graham, the dinosaur man. We learnt lots of different facts about dinosaurs and got to see real life fossils that Graham and his wife, Sue had found. Graham also showed us a real dinosaur egg fossil and we all got a go at holding it. We had a fantastic morning and learnt so much.
DID YOU KNOW... a triceratops was 9 meters long when fully grown!
Our topic last term was
Traditional Tales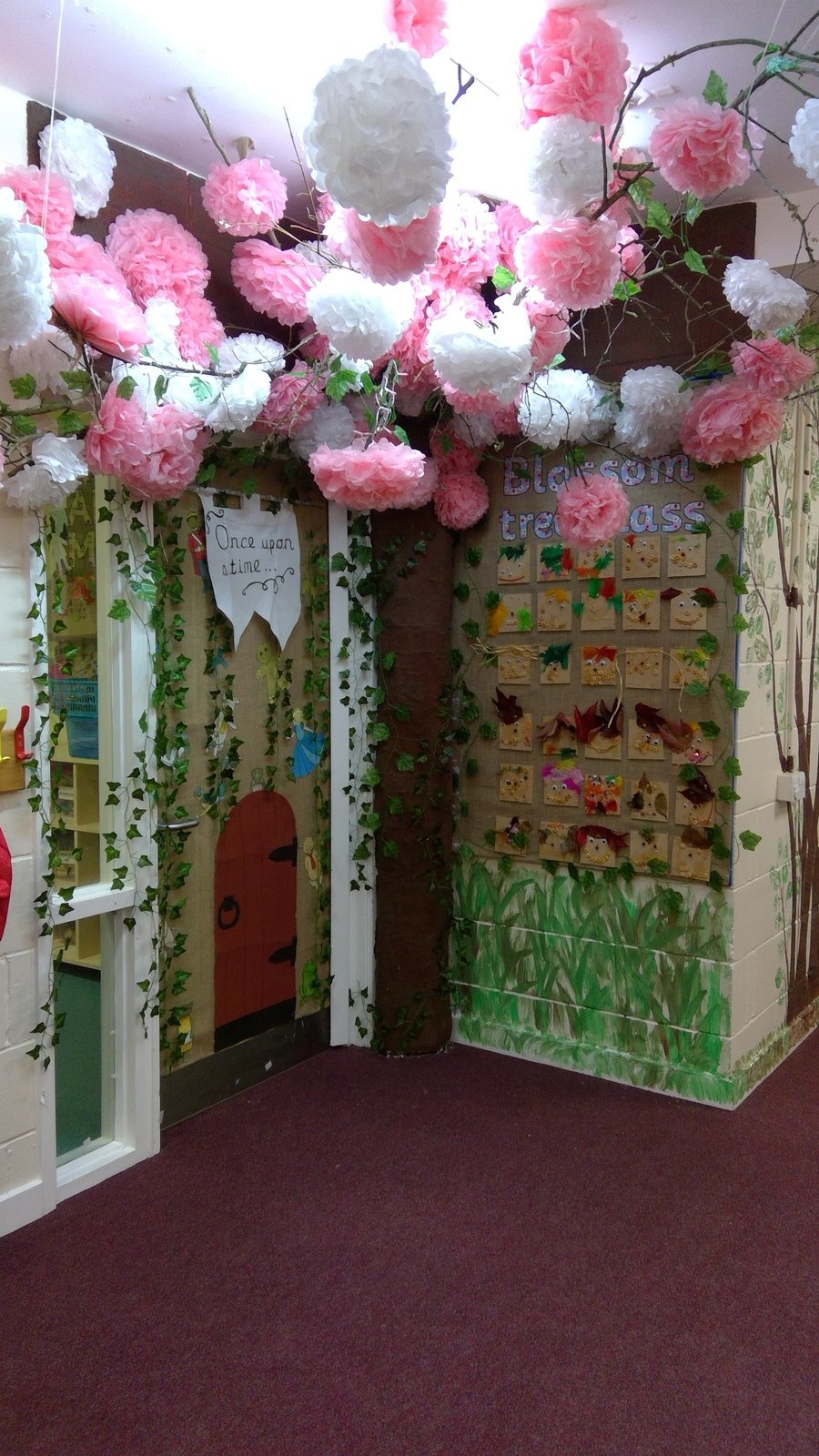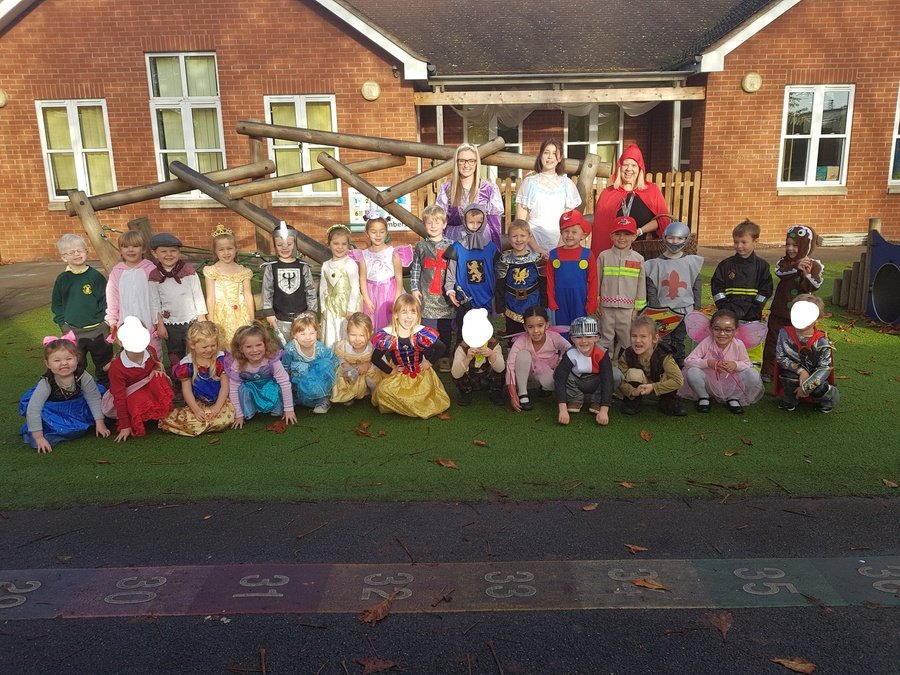 Fairy Tale Experience Day 9.11.18
We have had a fantastic Fairy Tale Experience Day. We made fairy cakes, became scientists and made fairy potions and went on a character hunt, using a map to find the clues. We then did some Beauty and the Beast dancing in the hall. In the afternoon we got to decorate our cakes and watch Cinderella 2. We had a fantastic day and all looked amazing.
Remembrance Day 2.11.18
Today we talked about why we have Remembrance Day and watched a video on Cbeebies to help us understand. We then created poppies using paint and cupcake cases and turned them into a wreath. Miss Ide was very proud of us.
Our Stick Man display 17.09.18
After reading Stick Man the children went on a hunt around the school field for resources to make our very own Stick Man. We found leaves, sticks and berries. We then used our creative skills to wrap string and tapes around the sticks to make Stick Man's body. The children were very creative.