We hope you all had a really lovely Christmas break and enjoyed your holiday.
Our topic for Spring term is..
Street Detectives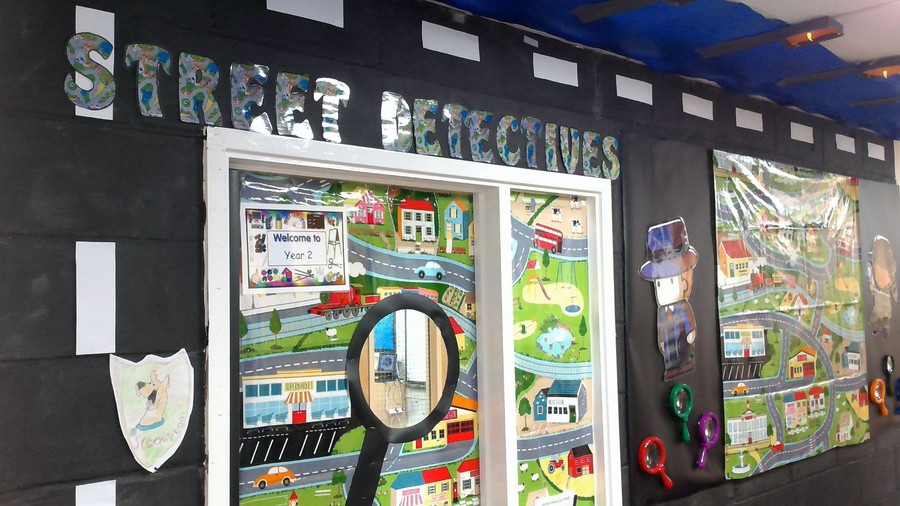 PE 21 02 18
Today in PE we learnt some hockey skills. We have learnt to dribble the ball, turn and stop the ball and apply our skills by zigzagging through cones!
History
This half term we are learning about The Great Fire of London.
This week we read some of Samuel Pepys diary!
EXTRA CHALLENGE ALERT!!!!
Can you become a research detective and find out some new and interesting things about The Great Fire of London?
History in Year 2 - 02.02.18
Today we were fortunate to have a visit from Joye who has lived in Great Bentley for over 80 years.
She talked to us about how the village had changed and helped us to understand what it was like to live in Great Bentley 80 years ago.
A very big thank you to Joye for coming in. The children learnt lots of new and interesting things about the village.
Art in Year 2 01.02.18
This week we have used the skills we have been learning in art to draw the front of the school.
We have been looking carefully at shape, tone and texture.
Look how we have been getting on in our first drawing session...
19th January 2018
In History we have been learning about different ways of finding out about the past. One way is to talk to people who are older than us to find out how life as changed.
EXTRA CHALLENGE ALERT!!
Our History Homework is to interview people in our family to find out how the way we shop has changed over time.
Please could you complete this and return to school by Thursday 25th January to support us with our history learning.
Many thanks,
Miss Hull
10th January 2018
In Geography this week we have been learning about human features and physical features in the environment.
Extra Challenge Alert!!
This week whilst you are walking/travelling home can you notice the physical and human features in Great Bentley. Come and let us know what you see!
Please note that only page 11 of this maths activity is required.
The Blue Planet
QUICK OVERVIEW
(please see below for the class topic letter)
English
This term we will be learning how to write adventure stories. We will be taking inspiration from the stories of 'Tiddler' and 'The Snail and the Whale' by Julia Donaldson, and the film 'Finding Nemo.' We will also learn about writing biographies and autobiographies, particularly focusing in the life of David Attenborough. Why not see what you can find out about him and maybe watch some of his programmes? Later in the term we will move onto letter writing.
Within these text types the children will be learning about four different sentence types: statements, questions, exclamations and commands. They are also learning about different types of words including nouns, adjectives, verbs and adverbs.
Maths
In maths we will work on counting forwards and backwards in different steps, ordering numbers and understanding the value of each digit in a two-digit number. We will then move onto addition and subtraction of two-digit numbers and multiplication and division, focusing on the 2,5 and 10 times tables. As well as our daily maths lesson, we will also have extra times tables and arithmetic practice in the afternoon. Later in the term will be begin our weekly times table superhero challenge, and don't forget to practise for those bronze times table badges!
Science
We will be learning about living things. This will encompass sorting things by a criteria and looking at habitats.
Geography
We will be learning to identify the 7 continents and 5 oceans on our planet. We will also be looking at identifying animals and plants typical to these places.
Art
We will be learning to test out, select and combine different materials to create textures in our underwater collages
ICT
We will be learning how to log on to the computer independently. We will be learning about internet safety and how to keep ourselves safe when online. In conjunction with this we will be learning to create a new document folder to save the work we do about e-safety.
Keep watching as we add photographs of what we have been up to.
We have done lots of writing about adventure stories, recounts and biographies. Here are some examples of our work.
We have learnt lots in maths!