Welcome to Year 5
Our topic this term is
Film and Movies
On Thursday 27th June we have our film and movies day! The children had the opportunity to dress-up as their favourite film character. During the day the children created their own popcorn boxes, write instructions about how to make popcorn and make their own popcorn. During the afternoon we all settled down to watch a film and enjoy our homemade popcorn!
On Tuesday 11th June, we made our own buzz wire games! The children worked hard designing the shape of their buzz wire game and worked in teams to build the electrical circuits.
On Monday 10th June, we have Secondary NETT students come in for the day and we learnt how to build our own rollercoasters. The focus was team work, which helped us to create a successful rollercoaster.
On Friday 24th May we had a Science day
We were looking at whether adding lemon juice and white vinegar to materials would return them to their original state.
On Friday 17th May we had a DT day!
We created our own cinemas using wooden frames and cardboard! Here's some of our designs
Over Easter our task was to create our favourite film characters!
In Maths we created our own 3D shaped popcorn boxes! We estimated which shape would hold the most popcorn, then we measured the amount we could fit in it!
In English we have been creating our own ghost stories! We have been focusing on describing characters. Today we looked at various items of clothing and which characters might wear them. We also tried a few of them on!
In Science we have been looking at Space. We looked at how the Earth orbits the Sun and how the Moon orbits the Earth
Welcome to Year 5
Our topic this term is
Endangered Species
We visited Colchester Zoo and attended a Endangered Species workshop as well as visiting lots of animals. Here's a few pictures...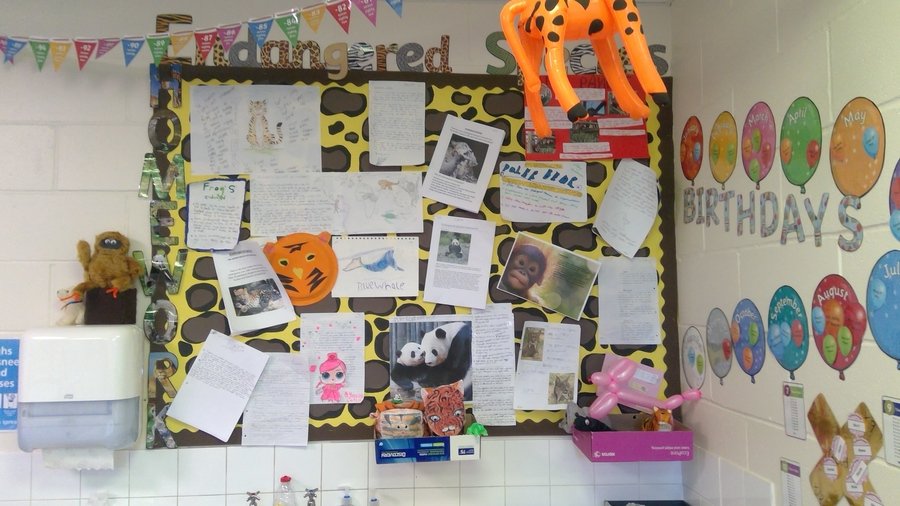 In computing we have been using the Beebots!
In PE we are working on our Gymnastic skills...
Welcome to Year 5
Our topic this term is
'The World'
Our class mascot is called 'Disco' and will be going on weekend adventures with everyone in our class! Disco will be handed out on Friday and needs to be returned to school on Monday.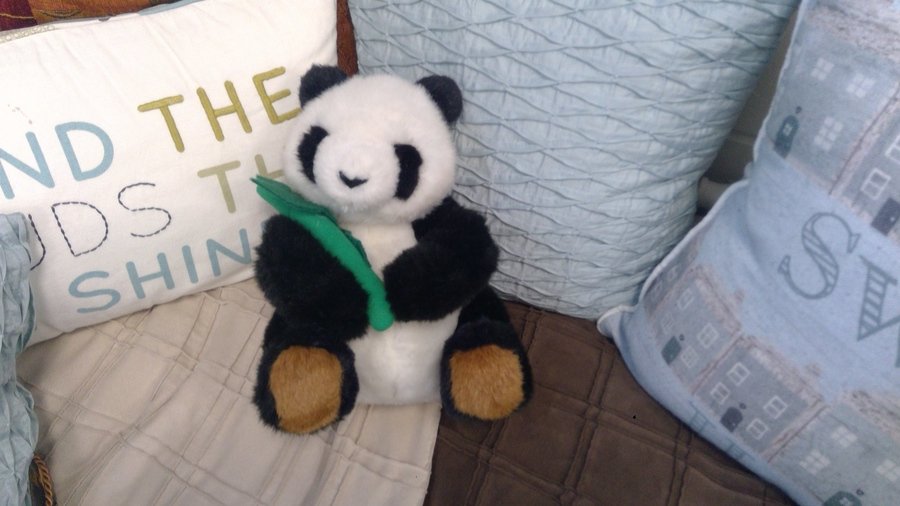 We will also be having a weekly Maths Rucksack and Reading Rucksack which will be handed out to children at the end of the week to practice Maths and read a range of books at home. This will be given out on a Friday and needs to be returned on Monday.
In PE we are looking at orienteering and tag rugby.
We have created poppies using plastic bottles, these will be displayed around the school for Remembrance Day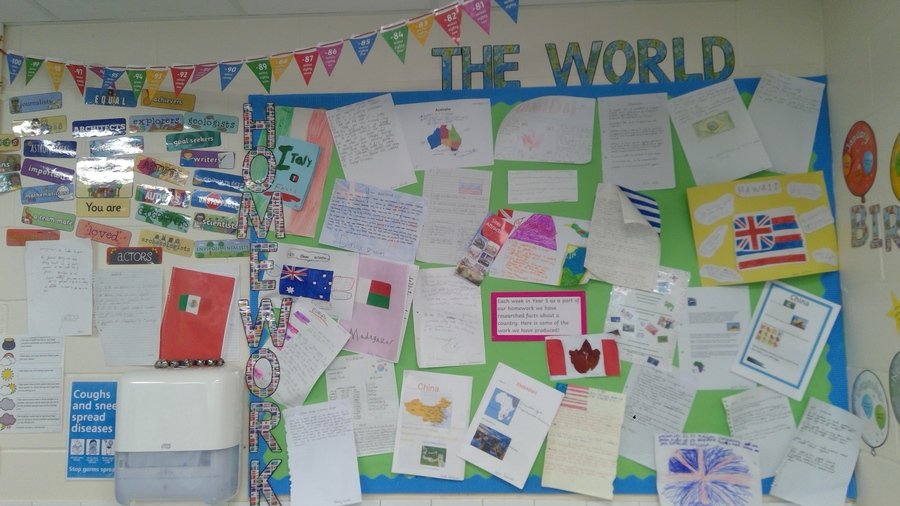 During last term we produced homework about various countries, here is some of the work we produced.
At school we are focussing on being positive. In Year 5 we drew around our hands and wrote 5 strengths about ourselves.
Our visit to Brightlingsea!
Have a look at what Year 5 (2017-2018) worked on last year!
ALOHA!
Year 5 welcome you to Hawaii for the Summer Term...
Hop aboard the Hogwarts Express as we enter the Spring Term...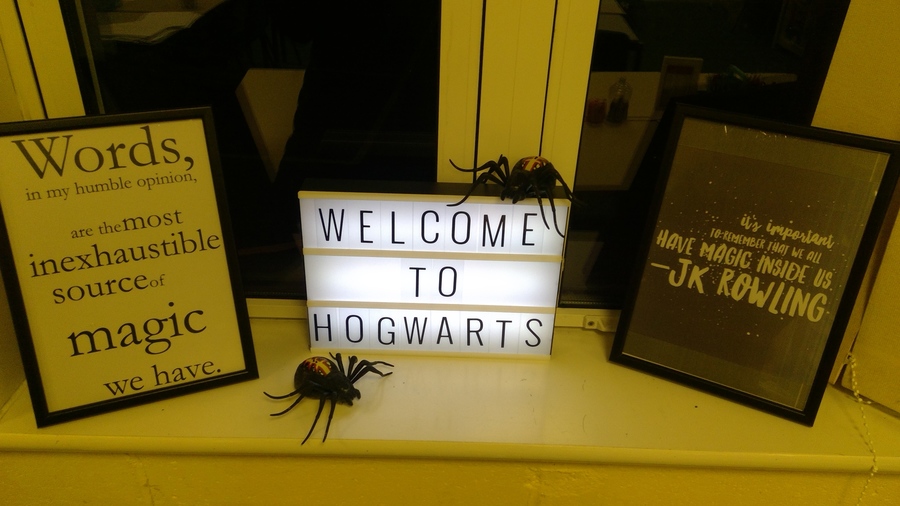 On 22nd March 2018, we boarded the Hogwarts express and entered the magical world of the Harry Potter Studios...
This is what we did when Laura Samules came to visit us...
Year 5's visit from Mick-Fryer Kelsey on Harry Potter Book Night...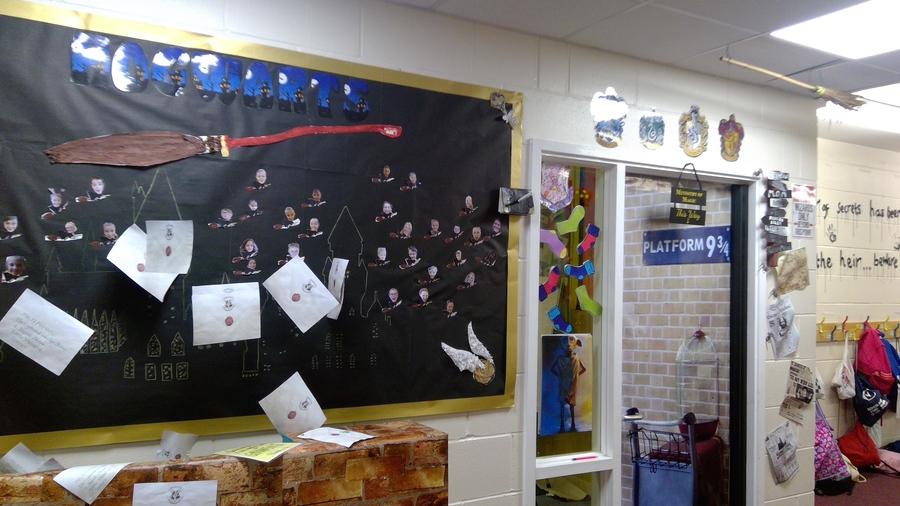 Our quills arrived by owl on the morning of Thursday 11th January 2018....
We designed our own tri-wizard tournament.
WELCOME TO YEAR 5
AUTUMN TERM IN YEAR 5 IS ALL ABOUT...
* * * * * * *
*SPACE*
We visited the National Space Centre! It was 'out of this world!'
Our pictures and videos from our amazing day are below...
We have been learning about the phases of the moon. We used Oreos to help us name them:
New Moon
Waxing Crescent
First Quarter
Waxing Gibbous
Full Moon
Waning Gibbous
Last Quarter
Waning Crescent
Space Art inspired by David A Hardy...
MORNING BOOSTERS!
Please note that all morning boosters finish this Friday! Thank you to all of the children who have attended and work extremely hard!
PLEASE NOTE our school trip to the cinema is no longer happening but we are having a film and movies day on Thursday 27th June. The children will have the option to dress up and we will be having a film and movies day!
Our PE days are Monday and Tuesday one of these lessons will be outside, please ensure that children have appropriate clothing to wear. Please remind children to remove any jewellery i.e. earrings or bracelets before school if they are unable to remove them themselves.
Homework will be set on Thursday and is due back on Wednesday.
Please note that all homework from 26th June will be set on the school website. The children will have the chance to complete their homework during lunch on Thursday or at home.
Weekly spellings for the Year
Times Table Rockstars
All of the children have a login for Times Tables Rockstars, it gives the children a chance to learn/practise their times tables in fun ways!
https://play.ttrockstars.com/
Comments (0)
There are currently no comments.