WELCOME TO YEAR 5
AUTUMN TERM IN YEAR 5 IS ALL ABOUT...
* * * * * * *
*SPACE*
We visited the National Space Centre! It was 'out of this world!'
Our pictures and videos from our amazing day are below...
We have been learning about the phases of the moon. We used Oreos to help us name them:
New Moon
Waxing Crescent
First Quarter
Waxing Gibbous
Full Moon
Waning Gibbous
Last Quarter
Waning Crescent
For homework, we had a task to create space themed cakes or biscuits. We had so many cakes and biscuits that we had to sell them in a cake sale after school. We raised £45! WOW! :)
Space Art inspired by David A Hardy...
Gymnastics... learning how to counter balance and use counter tension!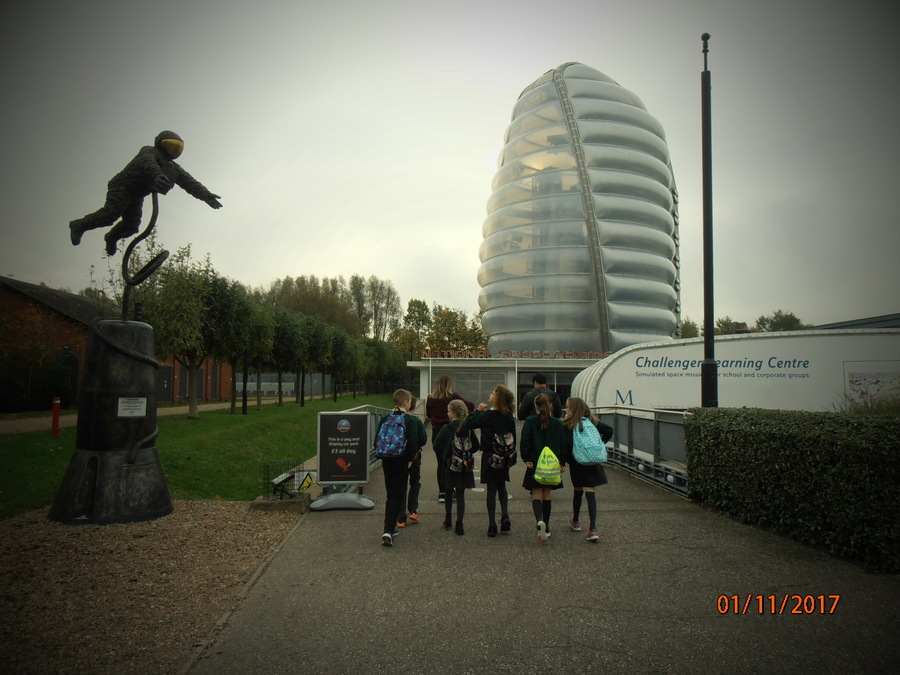 Comments (0)
There are currently no comments.