Year 6
Welcome to Year 6's web page!
PGL 2019 updates
Tuesday 18th June
Year 6 really enjoyed their first full day at PGL! We started with a hearty breakfast, followed by activities like abseiling, rifle shooting and a low ropes course. We then bought snacks from the tuck shop to keep up our energy. In the evening, the PGL instructors met the children's request to have a raft building experience... the children loved paddling out on the lake! Despite the rain, Year 6 have made us proud for their behaviour and positive attitude, which the PGL staff have complimented them for.
Wednesday 19th June
Today, Year 6 enjoyed activities like aeroball, a zip wire, survival skills, climbing and buggy building. The children continued to impress us with their team work, communication and excellent behaviour. We can't wait for our final full day of activities!
Please look at the columns to the right for information regarding our learning this term in the newsletter, age appropriate reading texts, and homework for the current week.
PE DAYS: Our PE days this term are Wednesday (indoors) and Friday (outdoors). Please ensure that you have your PE kit on those days!...
Below you will find information related to each Term's Learning. This term we will be exploring ancient Greece, please keep an eye out for photos of PGL and our production too!
If you have any questions about your child's learning, please contact either Miss White or Mrs Stacey.
Enter text...
ENGLISH
We have been familiar with Greek myths... but what about the realities of ancient Greek life? We have learnt about the famous Battle of Marathon, and how Pheidippides ran 26 miles from Marathon to Athens to reveal that the Greeks had won a victory against the Persians! Keep an eye out for our writing to follow...
MATHS
Following on from our work on the Battle of Marathon, we decided to run our own "marathon" on the playground and record the data! We have used this to create our own statistical data on how many laps of the school playground we could complete in 5 minutes...
TOPIC WORK...
ANCIENT GREECE
What did the Greeks ever do for us? A lot as it turns out! We have been exploring the etymology of our language... most of our words happen to come from the Greek language itself. We explored this by playing "It's All Greek to Me!" before then showing what we had learnt... we even made up some of our own Greek words.
Keep an eye out for art work to come!
Click on the link above to access information about the Key Stage 2 SATS for 2018.
Look at the information below to explore our curriculum by looking at the current term's newsletter, photos and examples of work, homework information and reminders.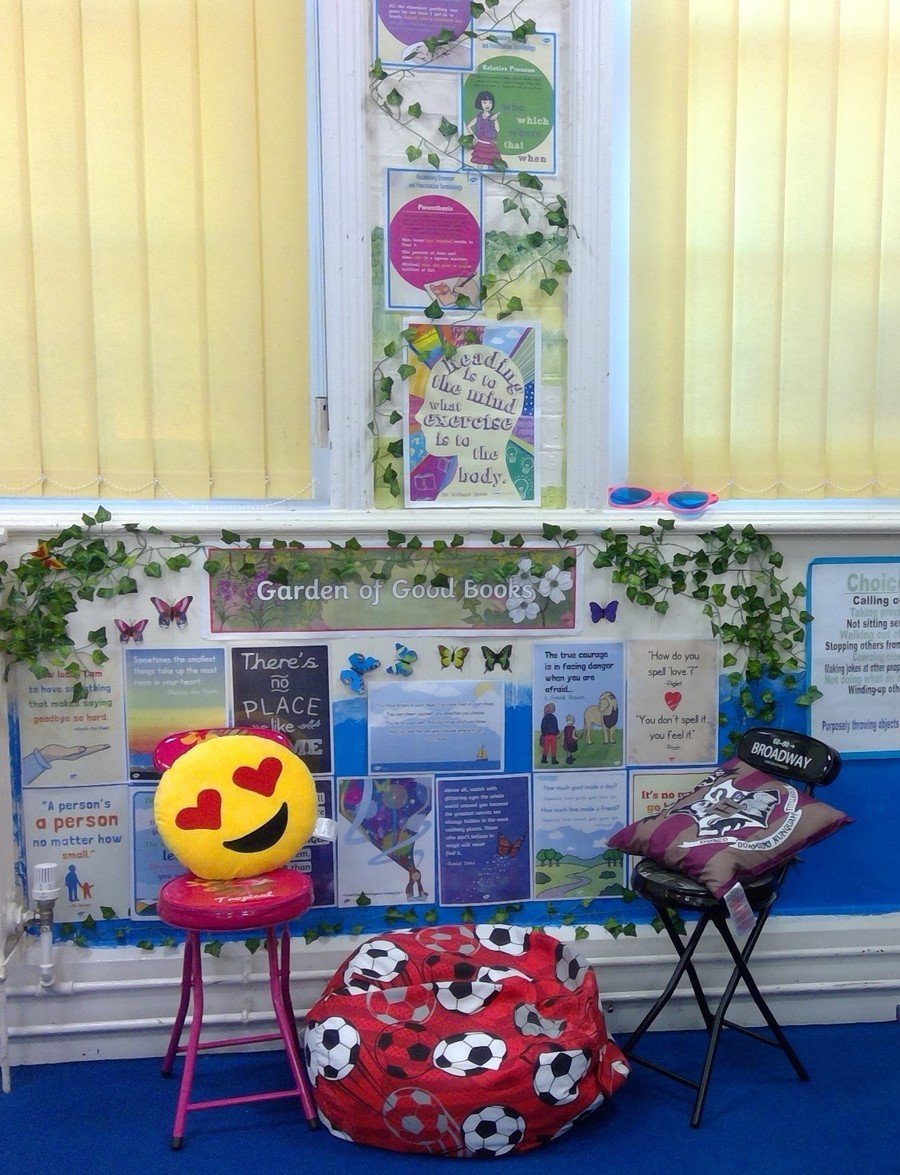 "Today a reader... tomorrow a leader!"
"Exercise is to the body what reading is to the mind.."
Here in Year 6, we believe that reading opens the doors for all manner of possibilities! We encourage the children to use our reading corner regularly, and we hope that you find a comfy space to read with your child at home.
Please look at the age related reading text link below to try out some interesting books...
28.06.19
Geography
What is Fairtrade? How did it begin? What is its purpose? Why is it important?
Create a poster/fact file about this organisation. Include 10 facts as well as the questions above.
Please ensure that your presentation is neat and tidy, and presented on A4 paper! :)
Due in : 3.7.19
Drama
Learn these lines of the famous Shakespeare monologue by heart:
If music be the food of love, play on;
Give me excess of it, that, surfeiting,
The appetite may sicken, and so die.
That strain again! it had a dying fall:
O, it came o'er my ear like the sweet sound,
That breathes upon a bank of violets,
Stealing and giving odour! Enough; no more:
'Tis not so sweet now as it was before.
Due in: 5.7.19
TERM NEWSLETTER...
Please look through our newsletter regarding information on our class learning this term.