The term's topic is Conflict
Weblinks:
Below are a list of weblinks to websites that could be useful or just fun.
The children have been immersing themselves in the life of an evacuee in war time.
Here are some of their letters home, to their mothers, imagining they are Willie from Goodnight Mr Tom.
They aged the paper they used to make the letters look authentic.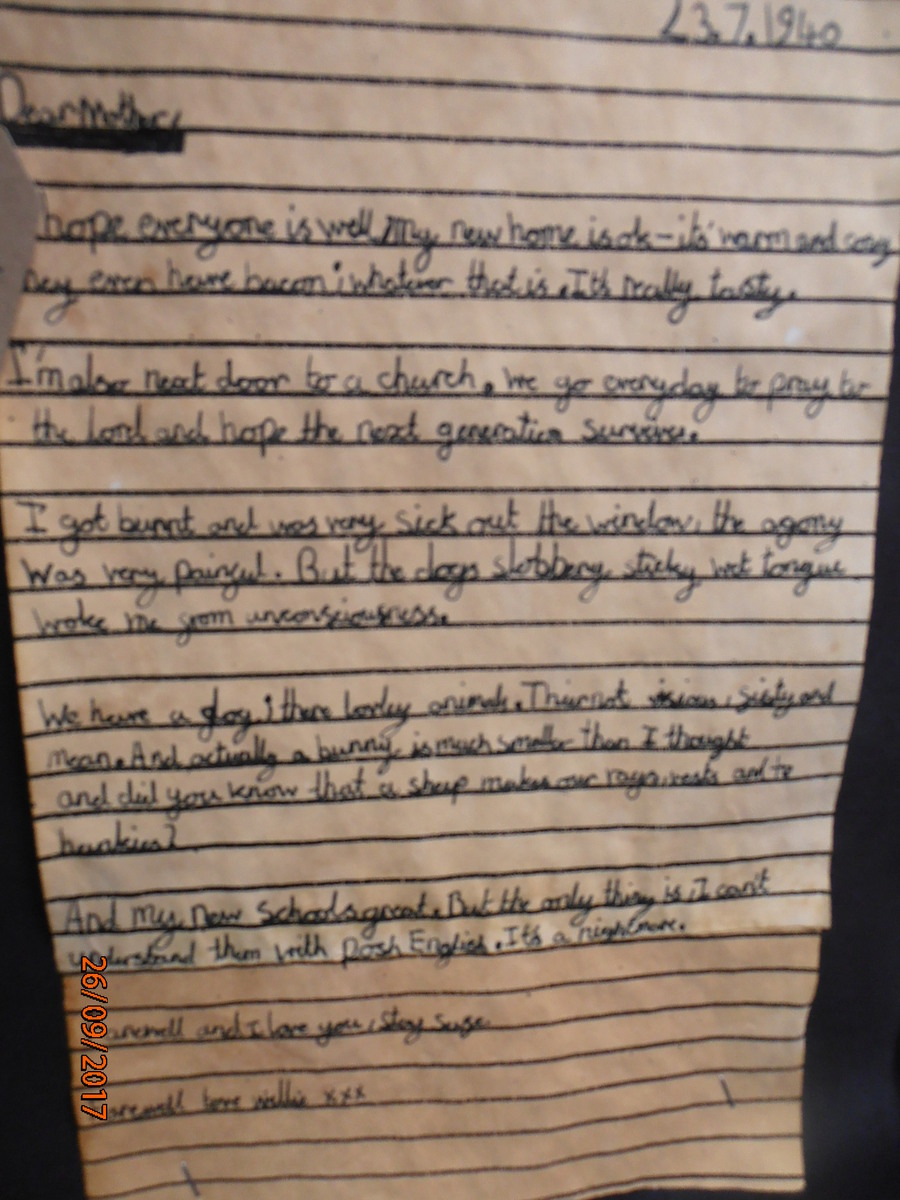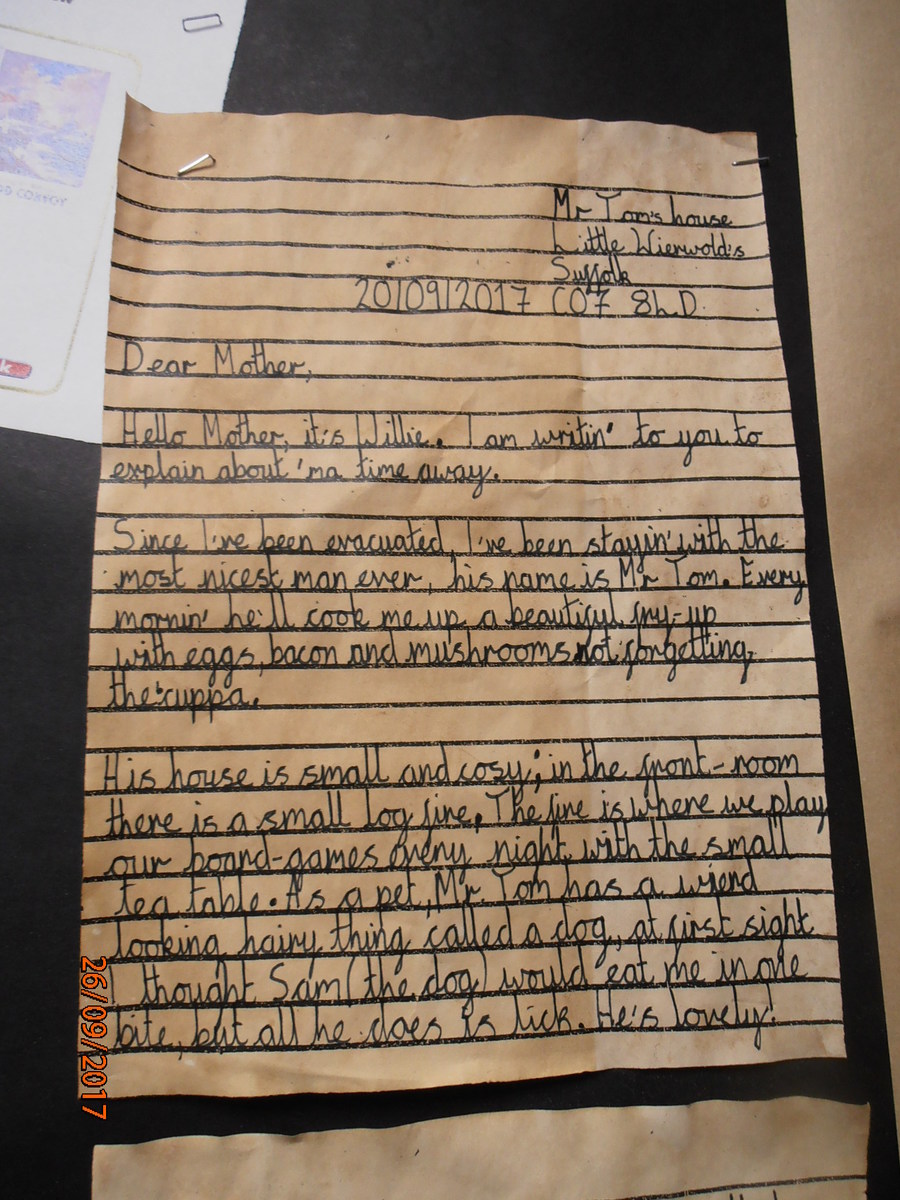 Our class text: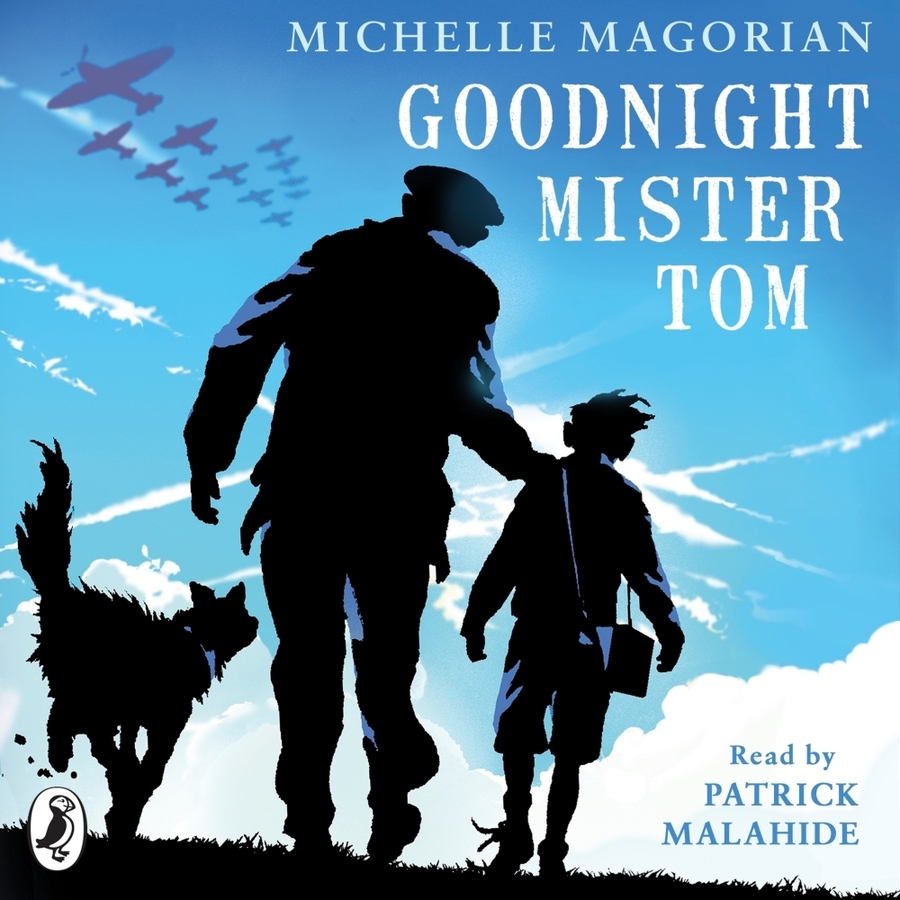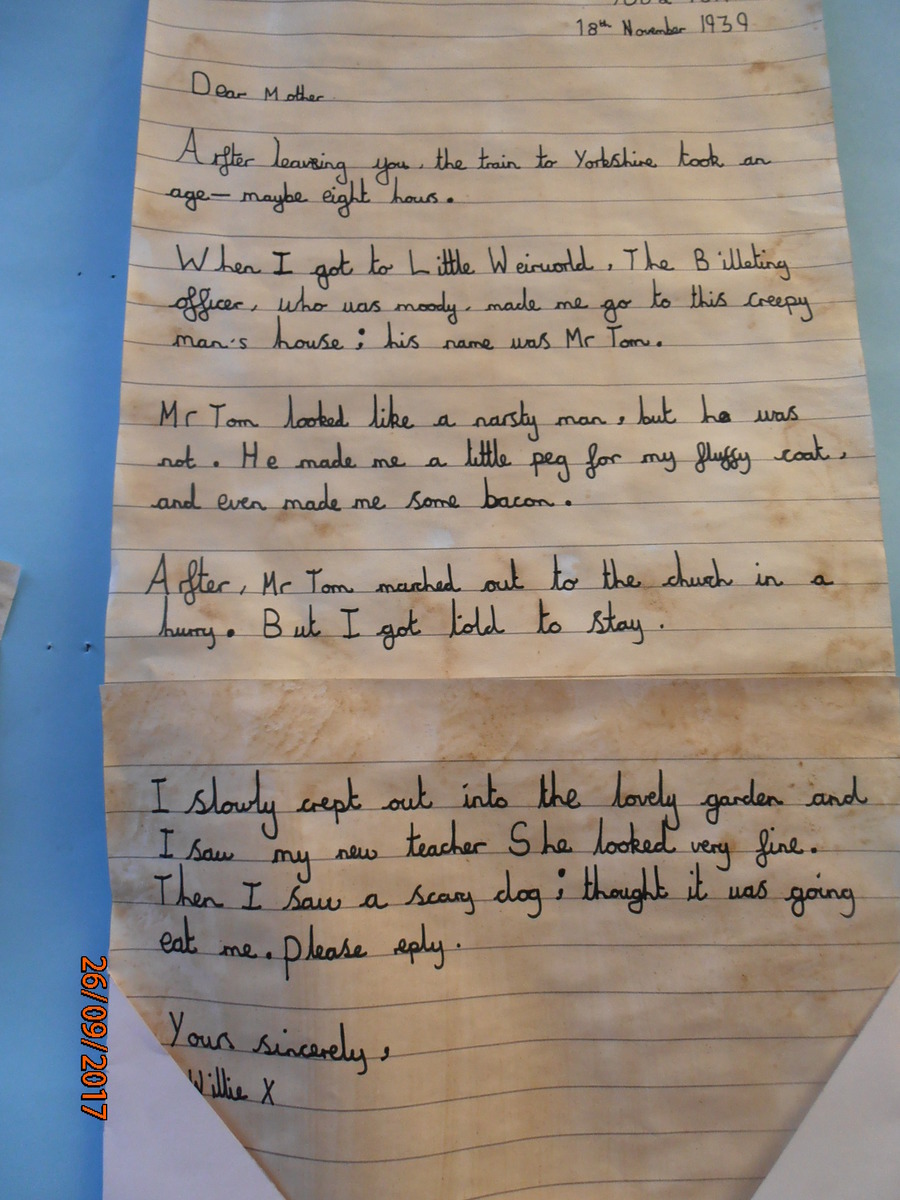 In Maths Year 6 have been looking at ordering decimals and expressing remainders as a decimal.
Here are two explanations done by the children.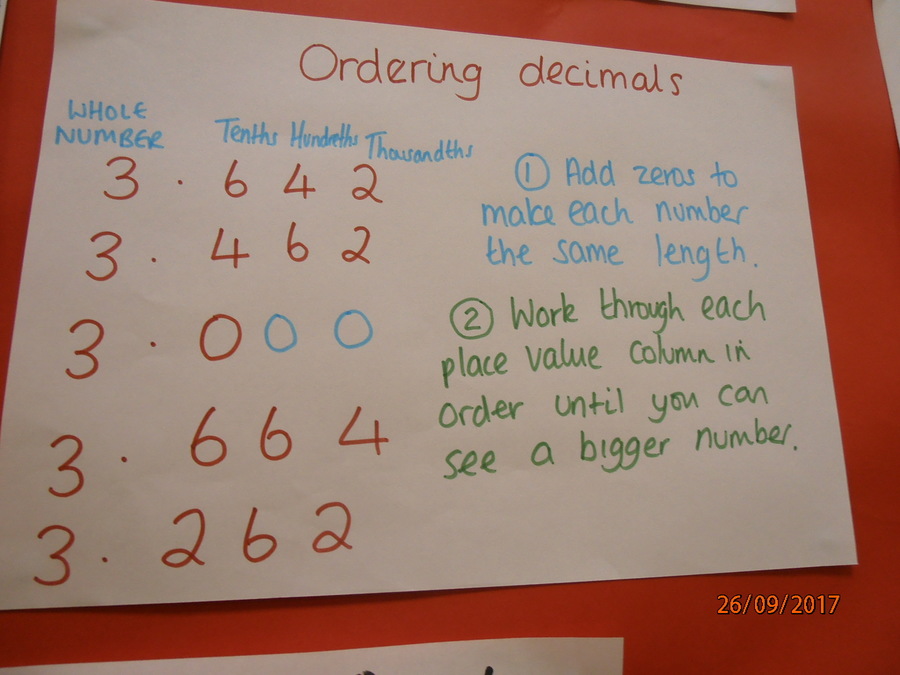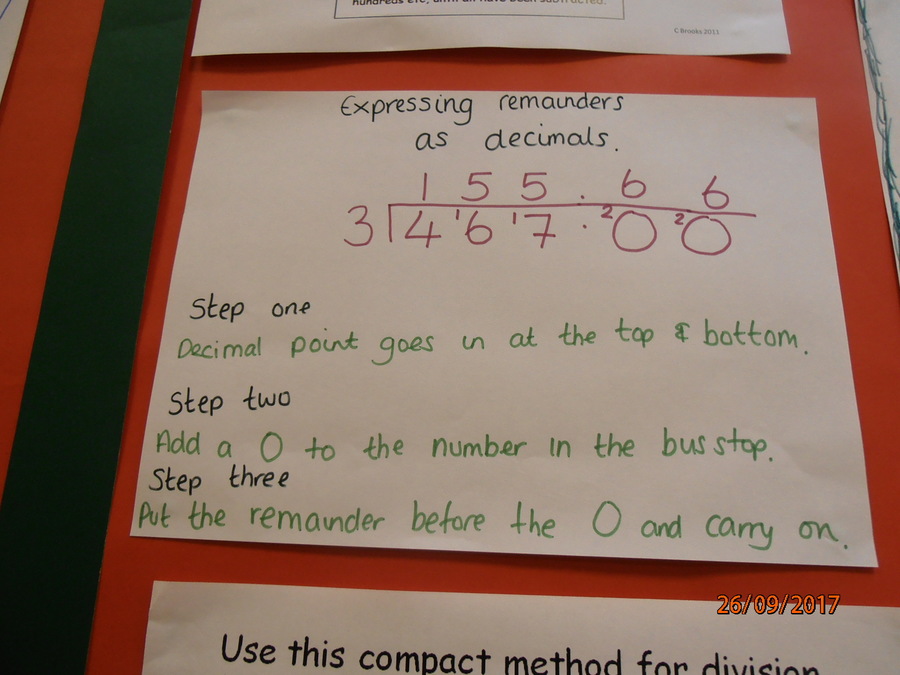 In English the children have learnt about relative clauses and how to create suspense.
Here is their advice.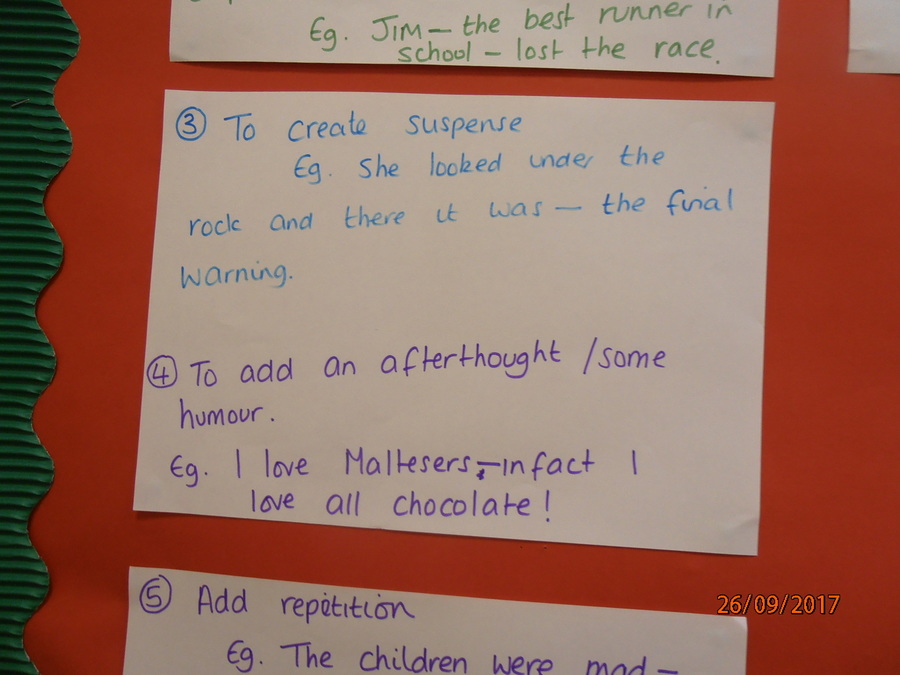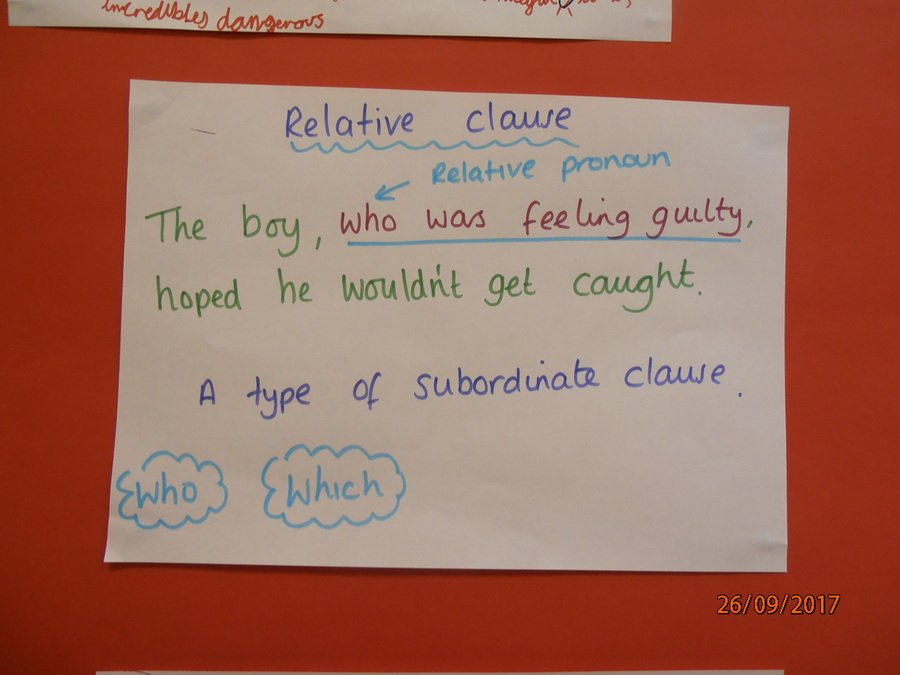 This afternoon the children have been working with clay. They had great fun creating clay pots which they will paint and glaze. Watch this space!