Sporting fixtures and results
Netball friendly match
2nd May 2019 3:30 start
Home match V's Walton Primary school
Results: Great Bentley Walton
Year3/4 Football tournament
30th April 2019 - 3:30 KO
Team placed: 1st
Year1/2 Football tournament
30th April 2019 - 3:30 KO
Team placed: 4th
Girls friendly football game
29th April 2019 - 3:30 KO
Away game V's Frinton Primary school
Results: Frinton 1 Great Bentley 1
Boys football league game
28th March 2019
Home fixture V's Frinton Primary school
Results: Great Bentley 0 Frinton Primary 6
Girls friendly football game
25th March 2019 - 3:30 KO
Home game V's Frinton Primary school
Results: Frinton Great Bentley
Boys football league game
15th March 2019
Away fixture @ Tendring Primary school
Results: Tendring 4 Great Bentley 1
Boys football league game
Away fixture @ Holland Park Primary school
Results: Holland Park 3 Great Bentley 2
Boys football league game
22nd January 2019 - 3:30 KO
Home fixture V's Kirby Primary school
Results: Great Bentley 4 Kirby Primary 2
Boys football league game
4th December 2018 - 3:30 KO
Home fixture V's Engaines Primary school
Results: Great Bentley 0 Engaines Primary 1
Boys football league game
20th November 2018
Away fixture @ Rolph Primary school
Results: Rolph 0 Great Bentley 2
Girls football cup game
5th November 2018
Away fixture @ Cann Hall Primary school
Results: Cann Hall 2 Great Bentley 1
Boys 7-a-side football tournament @ Colne School, Brightlingsea
18th October 2018
Girls 7-a-side football tournament @ Colne School, Brightlingsea
5th October 2018
The girls were a newly formed team and had only had 2 training sessions when they entered the tournament. They demonstrated good team work and during the tournament their confidence grew and grew.
The girls team demonstrated a good quality of play, teamwork and effort that did themselves, teams, teachers and coaches massively proud. Cindi Chata, Essex F.A. Girls development officer – who watches a lot of Primary School football - was very complimentary of all school behaviour on and off the pitch.
Well done girls we are all very proud of you!
Results and reports
Girls' Football
Vs St.Clare's
On Thursday 19th April, Great Bentley triumphed over St. Clare's 2-0.
The team was as follows:
Goalkeeper - Abi
Defence - Lillie and Erin
Midfield - Megan and Kate
Attack - Annabelle and Sian
Super sub - Harriett
Annabelle scored one goal and she also forced an own goal.
The girls mentioned, "It was really fun, and we really enjoyed it - we thought we would lose!"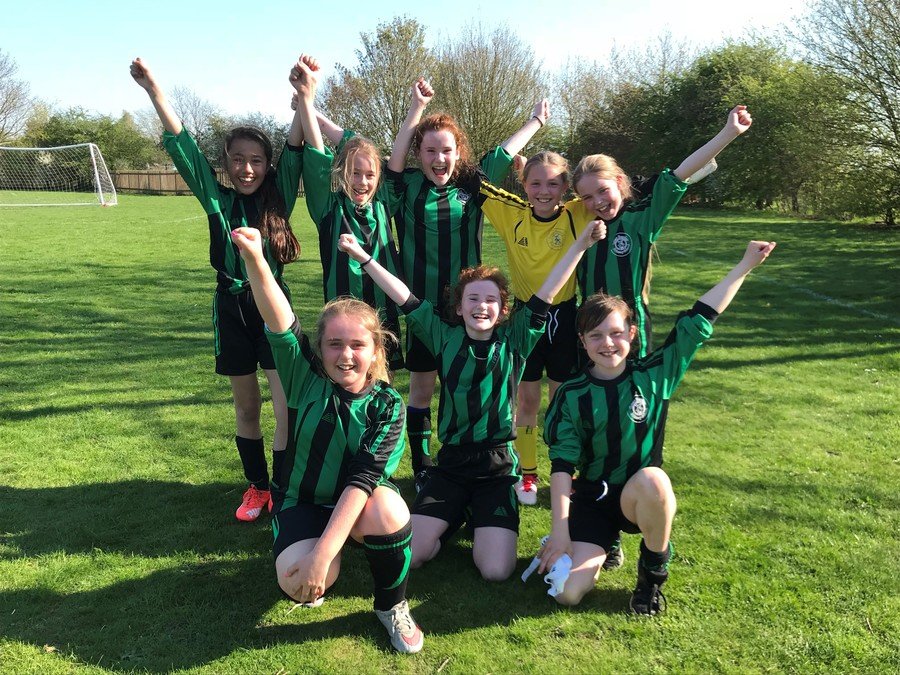 Rugby tournament
Great Bentley Primary School had a tournament on the 7th of February. 8 pupils went to the Clacton Rugby Club and played other schools. Every match we had 7 players on the pitch and we needed three of each (boys and girls) on at any time. We came 4th overall out of the 7 teams playing. It was fun and enjoyable, but towards the end - when it started raining - it did get harder to play, as it was cold as well.
By Niky F
Indoor athletics
THE COLNE SPORTS COMPETITION
The Colne, a high school in Brightlingsea, held an athletics competition. Some of the year 5's and year 6's went to this event. We tried our best but we came 4th (last). Here's what some of the people liked about it:
Watching their friends compete;
Having different activities to do;
Having fun!
This took place on Tuesday the 16th January, along with French day. This was an extremely fun day and was enjoyed thoroughly by all who attended.
Written by Elizabeth and Courtney.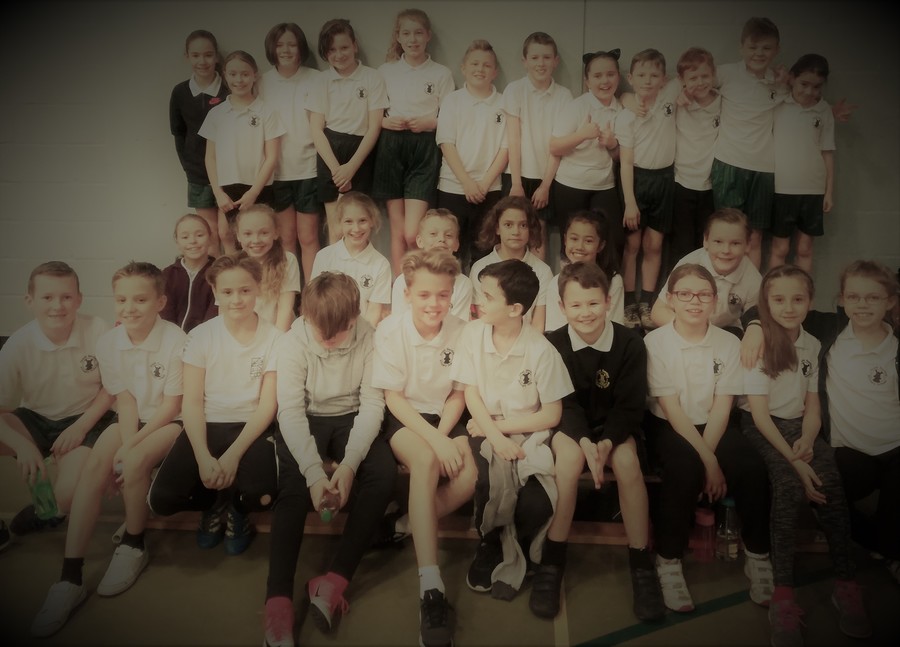 Netball rally
After round one:
| | | | | | | | |
| --- | --- | --- | --- | --- | --- | --- | --- |
| Pos. | Name | Played | Win | Draw | Loss | GD | Tot Points |
| 1 | Walton | 4 | 4 | 0 | 0 | +26 | 12 |
| 2 | Cann Hall | 4 | 3 | 1 | 0 | +13 | 11 |
| 3 | Hamford | 4 | 3 | 0 | 1 | +8 | 10 |
| 4 | Rolph | 4 | 2 | 2 | 0 | +8 | 10 |
| 5 | Frinton | 4 | 2 | 0 | 2 | +3 | 8 |
| 6 | Holland Haven | 4 | 2 | 0 | 2 | +1 | 8 |
| 7 | Gt. Bentley | 4 | 1 | 1 | 2 | -9 | 7 |
| 8 | St. Andrews | 4 | 1 | 0 | 3 | -18 | 7 |
| 9 | Whitehall | 4 | 0 | 0 | 4 | -15 | 4 |
| 10 | Alton Park | 4 | 0 | 0 | 4 | -17 | 4 |
| 11 | St. Clares | 0 | 0 | 0 | 0 | 0 | 0 |
| 12 | Engaines | 0 | 0 | 0 | 0 | 0 | 0 |