Year 6
Welcome to Year 6's web page!
Please look at the columns to the right for information regarding our learning this term in the newsletter, age appropriate reading texts, and homework for the current week...
Are you getting your 20 minutes of reading a day?
Why not try one of these :-)
Happy reading!
Our class topic is CONFLICT.
In the first half term we will be learning about WW1, and in the second half term we will be learning about WW2. 101 years on from the end of the Great War, our Year 6 pupils will learn about life in the trenches and how Europe changed after the end of WW1. Our class reader is War Horse. This is an age appropriate text and a wonderful story of love and sacrifice during the Great War, in which Albert and his beloved horse are separated by the conflict in Europe. We will be reading it in class, but if you can read it with your child it is a fantastic opportunity to increase reading fluency.
PE DAYS: Our PE days this term are Monday (indoors) and Tuesday (outdoors). Please ensure that you have your PE kit on those days!
Homework: This will be handed out each week on a Thursday, and must be returned the following Tuesday.
Please see below for our learning this term.
If you have any questions about your child's learning, please contact either Miss White or Mrs Stacey.
Well done everyone on an amazing class assembly! We were the first class to get up and tell the whole school about our learning... Be proud of the high standard you have set :)
I am sure you will have "It's a Long Way to Tipperary" in your heads for a while now...
Maths...
In maths this week we have been learning to add and subtract fractions with different denominators.
We have attached a video to help out, and it could be useful for homework if you want a little more support.
Music...
In music, we marched around the playground to famous war songs such as It's a long way to Tipperary and Pack Up Your Troubles. We learnt that soldiers did this in order to keep their spirits up in war time.
Click on the link above to access information about the Key Stage 2 SATS for 2018.
Look at the information below to explore our curriculum by looking at the current term's newsletter, photos and examples of work, homework information and reminders.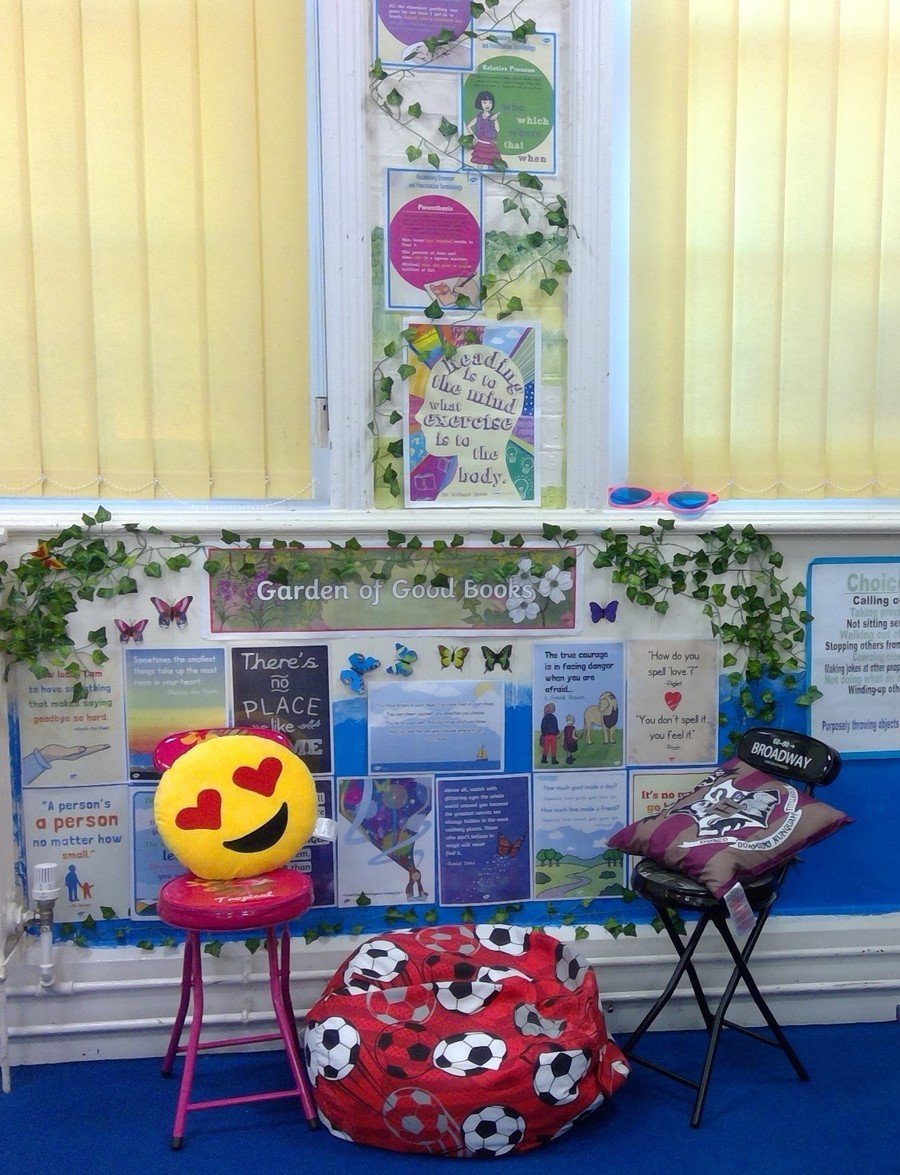 "Today a reader... tomorrow a leader!"
"Exercise is to the body what reading is to the mind.."
Here in Year 6, we believe that reading opens the doors for all manner of possibilities! We encourage the children to use our reading corner regularly, and we hope that you find a comfy space to read with your child at home.
Please look at the age related reading text link below to try out some interesting books...
TERM NEWSLETTER...
Please look through our newsletter regarding information on our class learning this term.
If you don't believe me, believe Yoda...!
Please see the attached documents for this week's homework. The reading and maths homework must be returned by Tuesday 15th October.
Maths- Solve the word problems on multiplying fractions.
Grammar- Complete the word class sheet.
Times Tables- Please continue to log onto Rockstars and practise those tables!