Music
Music is taught using the Stave House teaching method at Great Bentley, giving all children access to high-quality music lessons every week. Reading musical notation is taught from reception, with the children building on their musical skills each year.
We are very proud to be a Stave House Accredited School, offering external music examinations and with 30 children passing their first music award last year.
Summer 2022 Music Exams
Congratulations
to Year 5 and 6 children who passed external music exams in the Summer Term of 2022.
We were so proud of the excellent exam results, with every child entering for the exam gaining an award.
29 children passed the Level 1 Award, 18 of those children gained a Pass with Distinction
31 children passed the Level 2 Award, 10 of those children gained a Pass with Distinction.
The exams test the children's knowledge of music theory concepts as well as a short performance on a musical instrument.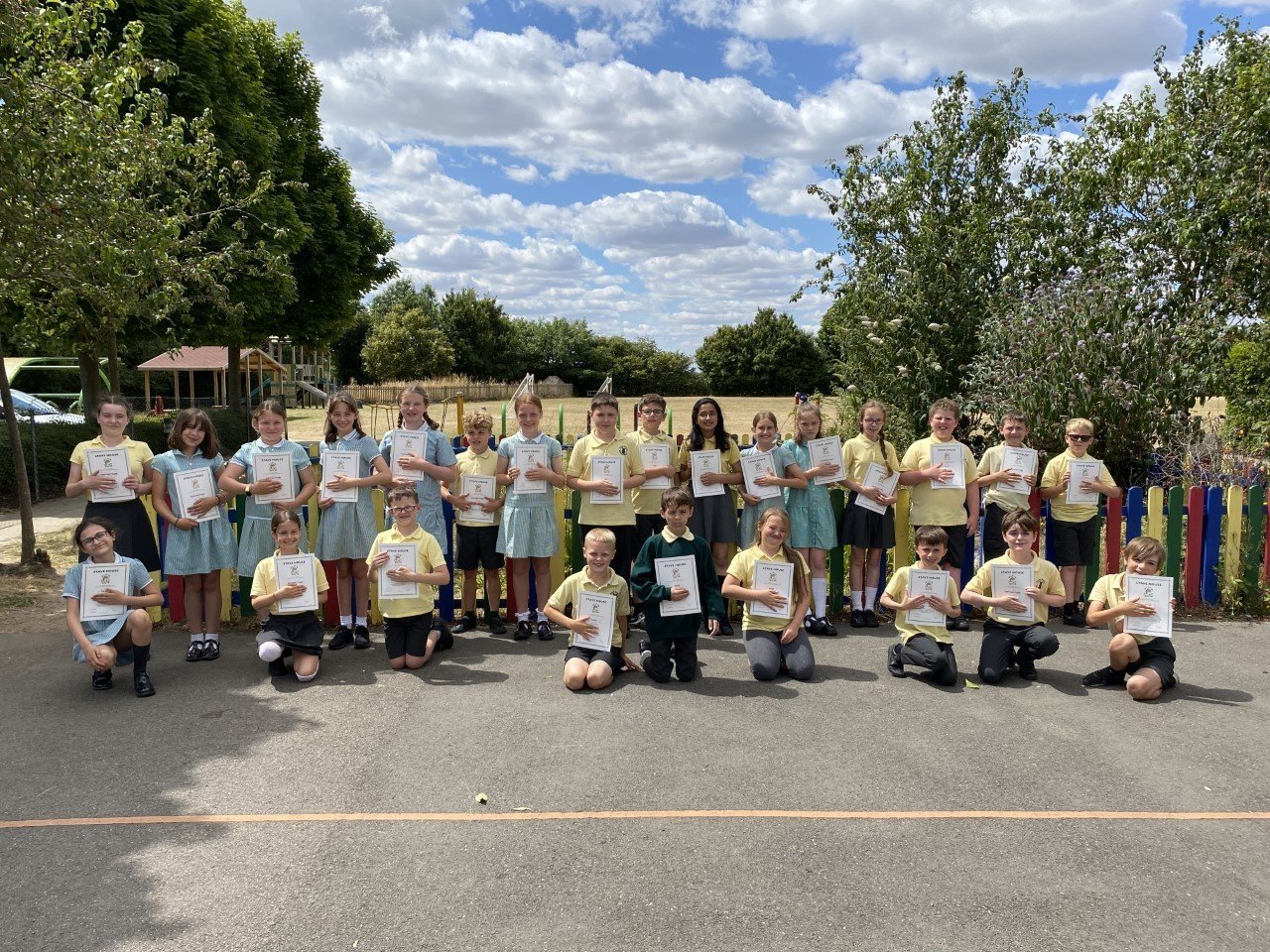 Year 5 are pictured after being presented with their music certificates.
Children at Elmstead, Frinton-on-Sea, and Great Bentley Primary Schools enjoyed learning "Song of the Earth" written by Stave House founder, Ruth Travers. The children really enjoyed singing the song, which has a powerful message about the future of our planet. The children were recorded in a singing assembly, and the recordings were layered, bringing together over 600 singing voices into this one audio recording. Paired with beautiful artwork from all three schools in the Learning Connections Federation, we hope that you enjoy this video.