Writing
At Great Bentley, we recognise that English skills underpin all elements of the school curriculum. Considering the fundamental importance of Speaking, Listening, Reading, and Writing in everyday life, we are driven by the need to develop each learner's writing ability, thus enabling them to play a full part in society.
From letter formation in Reception to extended Writing across the curriculum in Year 6, the Teaching and Learning of Writing at Great Bentley is an engaging and developmental process. As you browse our class pages, we are sure that you will be struck by the fantastic commitment of our pupils, parents and staff in developing this most important life skill!
Click the following link to view our handwriting policy.
"Exercise the writing muscle every day, even if it is only a letter, notes, a title list, a character sketch, a journal entry. Writers are like dancers, like athletes. Without that exercise, the muscles seize up."
– Jane Yolen
"If there's a book that you want to read, but it hasn't been written yet, then you must write it."
– Toni Morrison
"You should write because you love the shape of stories and sentences and the creation of different words on a page. Writing comes from reading, and reading is the finest teacher of how to write."
– Annie Proulx
Supporting your child's handwriting
At Great Bentley Primary school we are very proud of our pupil's handwriting and take particular care in our handwriting style. We use Letter-join's on-line handwriting resource and Lesson Planners as the basis of our handwriting policy as it covers all the requirements of the National Curriculum.
Our Aim
To develop a neat, legible, speedy handwriting style using continuous cursive letters, which leads to producing letters and words automatically in independent writing.

To establish and maintain high expectations for the presentation of written work.

For pupils to understand, by the end of Year 6, the importance of neat presentation and the need for different letterforms (cursive, printed or capital letters) to help communicate meaning clearly.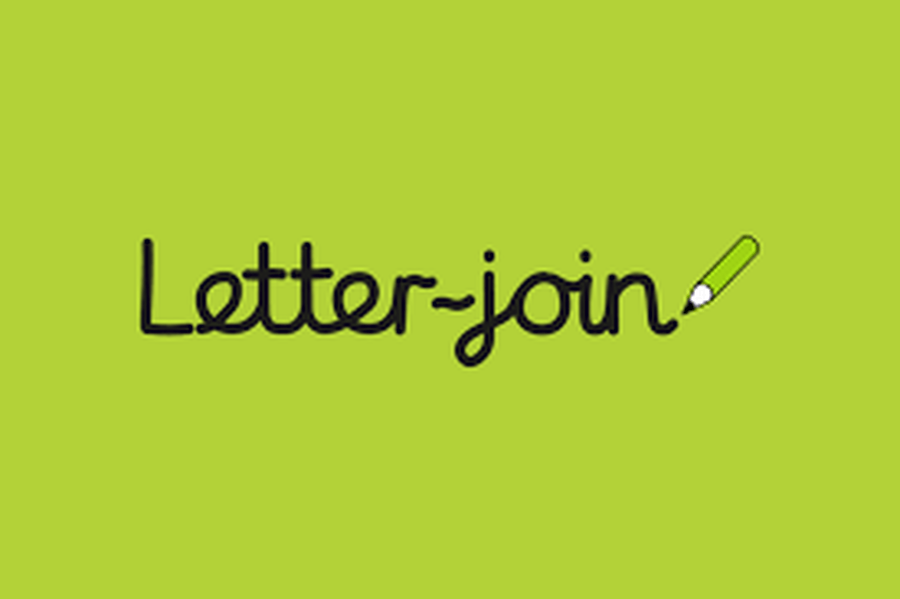 Not only do we use Letter-join in school but your child can also access it at home. Please speak to your child's class teacher for the log in code and more information.
Techniques for teaching letter formation and joins:
▪ Always model good handwriting
▪ Demonstrate formations
▪ Talk through the process
▪ Encourage children to verbalise the process
▪ Children form letters in the air and on parts of the body
▪ Finger trace over tactile letters
▪ Write in sand with finger or a stick
The website below contains videos of the different letters and how they are formed correctly. This can be used to support children's handwriting at home.
https://teachhandwriting.co.uk/continuous-cursive-beginners-choice-4.html
CROSS CURRICULAR LITERACY OPPORTUNITIES
Teachers seek to take advantage of opportunities to make cross-curricular links. They plan for pupils to practise and apply the skills, knowledge and understanding acquired through literacy lessons to other areas of the curriculum, with a particular focus in our school of writing through all subject areas where the same standard of writing is expected as seen in English books.
VOCABULARY DEVELOPMENT
The National Curriculum makes clear that learning vocabulary is key to 'learning and progress across the whole curriculum' since it allows pupils to access a wider range of words when writing and for them to understand and comprehend texts efficiently.
Vocabulary teaching needs to be:
Active

Progressive/ systematic

Making links from known words

Develop understanding of shades of meaning

Include 'instruction verbs' used in examinations

Subject specific- accurate mathematical and scientific words
Current practice at Great Bentley:
We encourage our pupils to have a wide and growing vocabulary in a number of ways, these include:
Spelling lists/ key words to take home and learn

Display of key words linked to topics and subjects

Using the correct vocabulary orally

In-depth word based lessons looking at patterns

Using dictionaries, thesaurus and similar programmes

Using quality texts to explore vocabulary choices and the effect they have

Carrying out systematic testing and providing feedback to pupils

Targeted one to one/ small group support, where appropria

te
WEBSITES TO SUPPORT WRITING
Pobble 365 - has lots of different pictures to encourage writing.
PicLits – PIC-LITS is a great way to encourage your child to try writing some poetry.
Writecomics – Create your own comic strip choosing between a character and background options, and then insert your own, unique dialogue
National Literacy Trust - has a range of resources to support creative writing, composition, writing for a purpose and audience.
↑